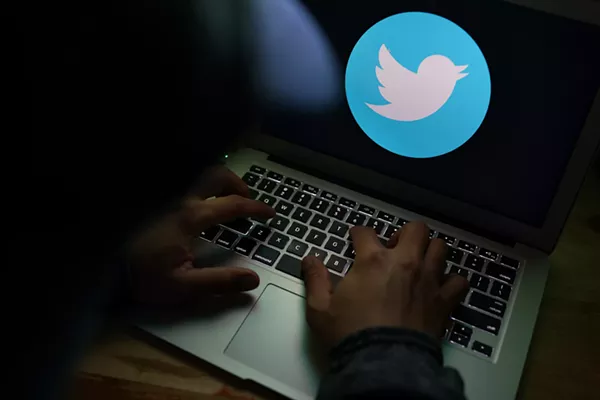 Twitter's Detroit office has come under fire for its glaring lack of diversity.
The criticism came immediately after the downtown office tweeted a photo Thursday showing CEO Jack Dorsey with a room full of white employees in Detroit.
March 28, 2019
The same day, the office tweeted a live stream of Dorsey talking with President Trump fan and billionaire Dan Gilbert, who has been the strongest engine of gentrification in the city, displacing thousands of lower-income residents.
"We hear you on the lack of diversity," Detroit's Twitter office responded to a torrent of criticism. "We're committed to making our company reflect the people we serve, and that includes here in Detroit. We've got a lot more work to do. We have a team at NSBE now and we look forward to connecting with the amazing people there."
Twitter opened its Detroit office in Gilbert's tech hub "M@dison" building in 2012.
Here's a look at some of the criticism:
Gentrification at its finest. These are the same people who would've been "scared" to come to Detroit years ago.

— Tee Terei (@tenilleterei) March 29, 2019
I'm perplexed why this had to be pointed out to you. Newcomers have to do better with understanding where they are and who needs to be at the table. I just participated in an amazing workshop last week about Newcomers and Longtimers. Let's connect.

— Deadra Rahaman (@DeadraRahaman) March 29, 2019
All while driving up inflated real estate values, killing small businesses where ever they take up space, and driving out long time residents of Color whom they would likely only employ as contract cleaning staff if that. Talking bout clouds making life unlivable on the ground.

— anyways_iguessso (@ShondaRhymin) March 29, 2019
Hearing & doing are diametrically opposed. What @TwitterDetroit has agreed to is a: passive, uninvested, knee jerk reaction to the rage of Black Detroit.

Be clear that you are being held accountable for: proactive, intentional engagement of Blacks, not POC, heretofore. pic.twitter.com/Hi1ZwrCY4j

— Educate to Liberate LLC (@NefertariNkenge) March 30, 2019
At a certain point you need to ask yourself how you see all of those white faces is the blackest city in America and don't think "hey...something is off?" Question why "we hear you" is still a thing in 2019 DETROIT.

— Melanie Dione (@themelaniedione) March 29, 2019
Stay on top of Detroit news and views. Sign up for our weekly issue newsletter delivered each Wednesday.