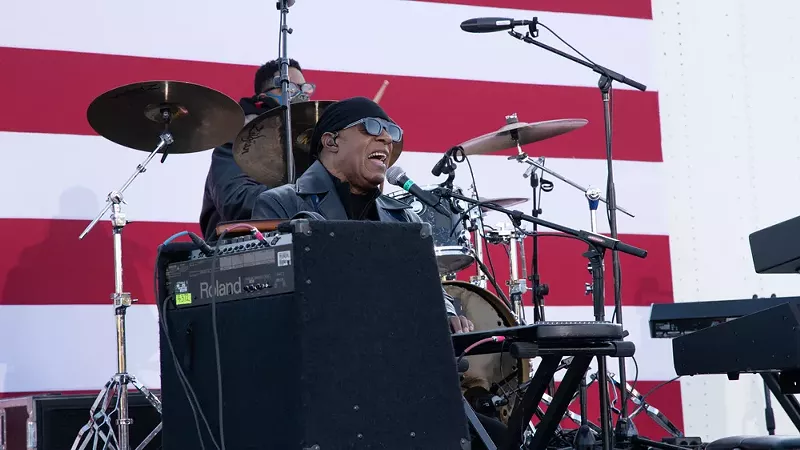 Updated on Nov. 10: This post was edited due to new information about Detroit's election results.
Democratic presidential nominee Joe Biden declared victory in Michigan and reclaimed the state from President Donald Trump, who narrowly won it in a surprise upset in 2016.
In 2016, voter turnout fell in Detroit, the Blackest big city in the country, with Hillary Clinton earning about 47,000 fewer votes than Barack Obama got in 2012. Trump won Michigan by fewer than 11,000 votes.
When Michigan's 2020 election results first started crystalizing, it was widely believed on social media that Black Detroiters flipped the state for Biden. The lesson for Democrats? Don't ever take Detroit for granted.
"Let it never be forgotten that Detroit showed up when America needed it," comedian and
Detroiters
star Sam Richardson
wrote on Twitter
. "The blackest city in America. Put some respect on its name and its people."
The sentiment was best captured by Rev. Steve Bland of Detroit's Liberty Baptist Church, remarking to MSNBC about some Trump supporters who gathered outside Detroit's TCF Center to intimidate election workers to stop counting ballots.
"The road to victory of any side will come through Michigan and through Detroit. ... The Black vote in Detroit is highest that it's ever been, and we're going to determine the outcome, because we've gone from picking cotton to picking presidents."
But those pronouncements wound up being premature.
When a more complete tally of Detroit's ballots emerged, it was revealed that
Biden actually got fewer votes in Detroit than Clinton
. Biden's strong gains on Trump came from elsewhere in the state, such as suburbs like Oakland County. As a
New York Times analysis
found, "One place that was not especially helpful to the president-elect was the city of Detroit."
According to the
Pew Research Center
, the Black voter turnout rate overall declined for the first time in 20 years in a presidential election in 2016, falling to 59.6% after reaching a record-high 66.6% in 2012. It was the largest percentage-point decline among any racial or ethnic group in years.
Still, Biden earned 94% of the vote in Detroit.
Biden was likely helped by being the Vice President to the first Black President, and also by choosing Kamala Harris as his running mate, who could become the first Black woman Vice President in U.S. history. Biden also enjoyed a boost from South Carolina Congressman Jim Clyburn,
whose endorsement radically changed Biden's fortunes
in the primary election, signaling strong support from Black voters. Plus, the coronavirus crisis, which Trump has basically surrendered to, has hurt Black people disproportionately, and the pandemic ravaged Detroit early and hard.
Stay on top of Detroit news and views. Sign up for our weekly issue newsletter delivered each Wednesday.