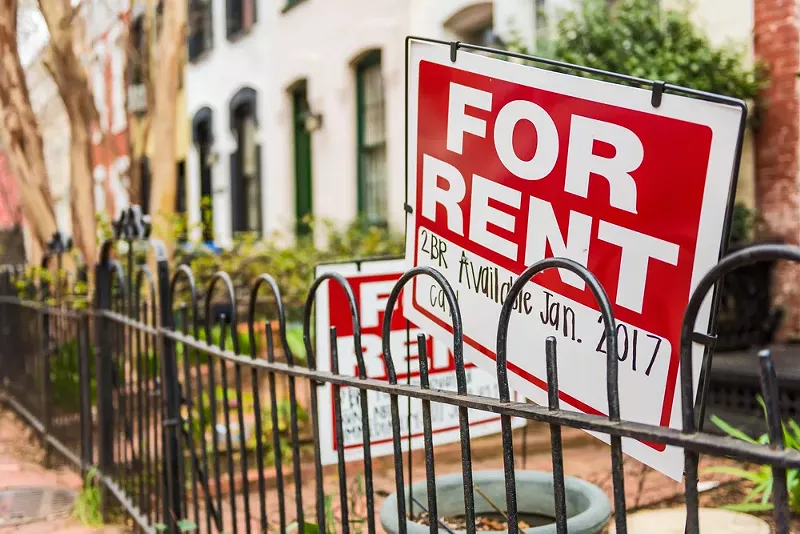 Detroit is failing its renters.
In a nationwide survey of over 45,000 renters in 50 major U.S. cities, Detroit found itself at the very bottom of the list.
The survey, conducting annually by Apartment List, found that most renters in Detroit gave the city below average or failing scores in categories like "overall satisfaction," "safety and crime rate," "affordability," and "public transit."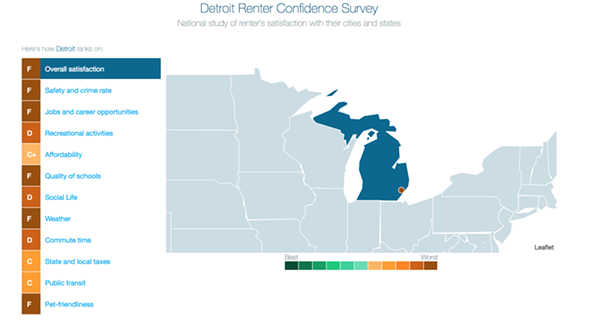 Overall, the city received an 'F' mark and Apartment List found that those surveyed expressed "general dissatisfaction with the city overall."
The survey elicited comments such as this: "Detroit is on the up-and-up, but safety is still a concern. I like that I can walk to local shops, but unfortunately public transportation is unreliable."
Renters biggest concerns were the lack of quality local schools, access to jobs and careers, and safety, all of which received failing marks from local renters.
The highest rated categories were affordability, public transit, and state and local taxes, none of which received higher than a C+ score.
Detroit's got company at the bottom of the list. Cities like Reno, Newark, Tucson, and Tulsa also received failing marks.
For the whole report,
click here
.