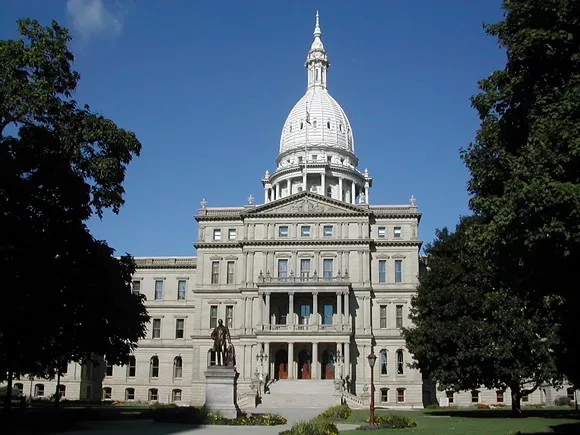 The Michigan Senate passed a bill Wednesday that will prohibit schools from automatically holding back third graders who don't meet certain reading benchmarks.
The state's "Read by Grade Three" law currently prevents third-graders from advancing to the next grade if they don't score high enough on a standardized test.
Senate Bill 12
, sponsored by Sen. Dayna Polehanki, D-Livonia, would eliminate mandatory retention of third graders but would keep intact the parts of "Read by Grade Three" that provide coaching, professional development, and interventions for students struggling to read beginning in kindergarten.
The bill passed 22-16, primarily along party lines. Two Republicans — Sens. Ruth Johnson and Joseph Bellino Jr. — joined Democrats to support the legislation.
"As a former teacher, it's ineffective and out of touch education policy like this that led me to run for office," Polehanki said in a statement. "And as the Chair of the Education Committee in the new Senate Democratic Majority, I wanted to seize this opportunity to do something about it. Since the Read by Grade Three law was passed, we've heard from parents, teachers and education experts calling for change, and this bill will ensure our kids have the reading supports they need — and eliminate the punitive and problematic mandatory retention piece they don't."
Democrats pointed to research in other states that shows that holding students back has little to no impact on student achievement and may negatively affect longer-term outcomes, such as the students' mental health. In addition, a disproportionate number of Black, Latino, and lower-income students are held back.
"Student demographic characteristics and district placement should not determine likelihood of retention—but it does," Polehanki said.
The legislation was supported by parents, teachers, and various education experts and policy organizations, including Michigan Education Association Superintendent Michael Rice, the Michigan Education Association, the Michigan League for Public Policy, and Fund MI Future.
The bill now advances to the Democrat-led House.
Coming soon: Metro Times Daily newsletter. We'll send you a handful of interesting Detroit stories every morning. Subscribe now to not miss a thing.

Follow us: Google News | NewsBreak | Reddit | Instagram | Facebook | Twitter