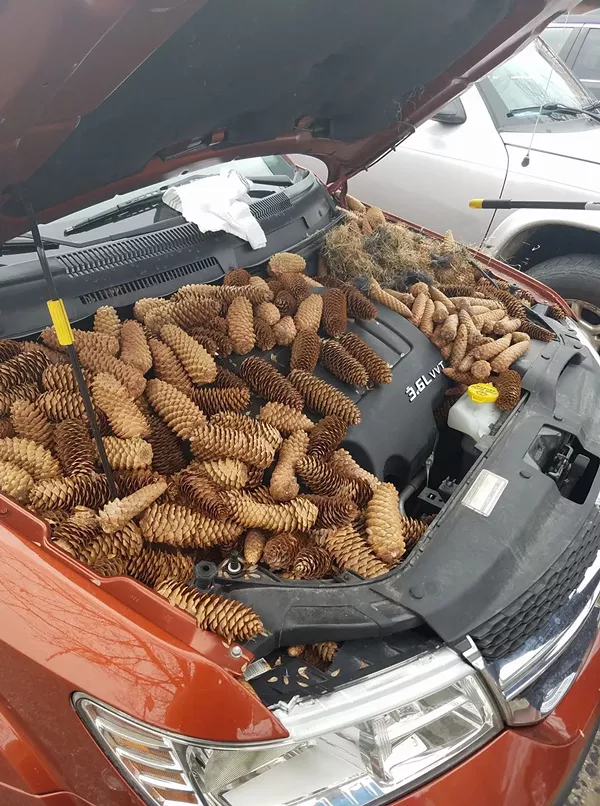 Friday, May 11 was an average morning for Gaylord resident Kellen Moore. That is until he arrived to his opening shift at the Iron Pig Smokehouse and realized that there had to be an explanation as to why his vehicle's air conditioning sounded funny.

Moore's friend, Gave Awrey, took to Facebook to share his findings, writing "Remember to check your engine bays this time of year! The squirrels are sneaky. This was my friend's car today!"

The photo revealed pine cones. Like, a shit-ton of pine cones, later estimated to be nearly 50 pounds worth.
"Spending the night in my car, parked in the driveway tonight. I'm going to strangle that squirrel with my bare hands," Moore commented.
Apparently, the heat of the engine caused the pine cones to expand. The clearing of Moore's engine took 45-minutes and two people.
As for how long the fluffy-tailed culprit was using Moore's recently purchased Dodge Journey engine as a storage unit for his beloved tree trash, Awrey says it couldn't have been long.
"Mind you, he bought this car used about a month and a half ago. There were none then."

What we do know is that squirrels are cute and also probably evil but mostly cute. Moral of the story? Remember to check your engines and don't piss off your fluffy-tailed brethren.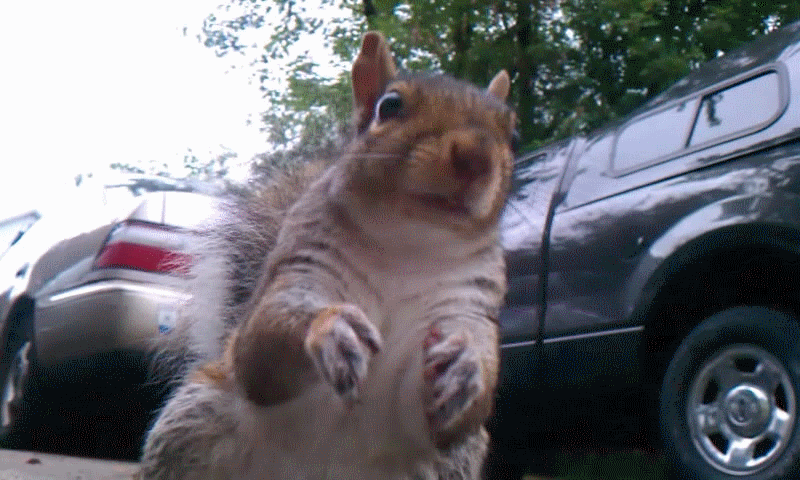 Stay on top of Detroit news and views. Sign up for our weekly issue newsletter delivered each Wednesday.