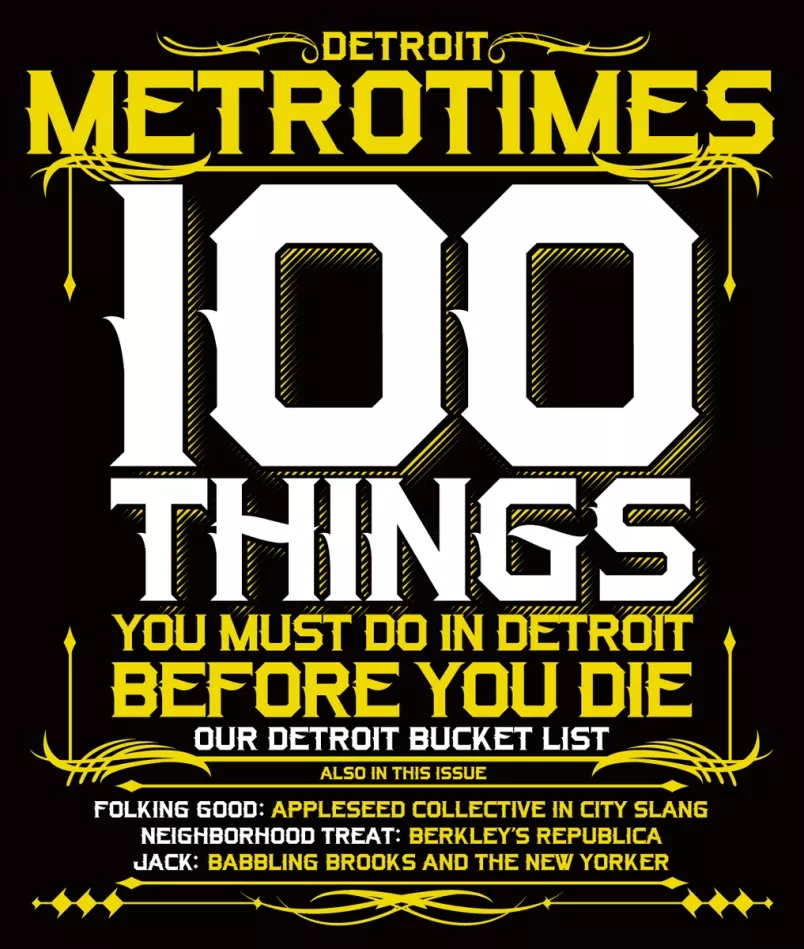 Tell Us How You Really Feel
Two things about this ongoing public health drama are particularly relevant to the Chapter 9 bankruptcy "plan of adjustment:"
1) Like our potholed roads, they remind us that there is plenty of work repairing and maintaining our society's infrastructure to keep people employed for generations, if only we chose to put our public moneys to such good use instead of paying off Wall Street predators; and
2) How painfully ironic to see the water system's workers struggling 24/7 to repair these breaks under awful working conditions, in the cold, dark and wet, while Jones Day lawyers in plush offices around the country are simultaneously getting paid $945 per hour to finalize the "plan of adjustment" that will take away their pensions, gut their unions, cut their pay and privatize Detroit!
Even this ghastly weather is not as cold as the hearts of Governor Snyder and his emergency manager.
—Tom Stephens, Detroit
Re: Michael Jackman's interview with American Coney Island's Grace Keros, Cromulent posted:
Of course American is better. And I'd think the pointy-heads at MT would recognize it. The high and mighty are brought low for the privilege of consuming the best coney: The stools bring the suit down to the same level as the plumber. And in a manner that is, frankly, a tad embarrassing, given the suit's natural environs. The waiter, whose grasp of English is usually tenuous and whose mouth probably does not contain a full complement of choppers, towers above the suit. He is the authority figure; the suit is mere supplicant. The waiter barks out the order in a lingo the suit hardly comprehends even after many visits. The plates barely hold two, guaranteeing a mess. The napkins are packed in tight so they tear upon removal. So the mess is not cleaned up easily.
In response to the same article, Tom Carleton posted:
Thank you, Grace, a true, true Detroiter. And way to go, Michael, for walking into the storm that is Grace! I love the spirit of American. Great people.
Also, we had a number of people add to our list of "100 Things All Detroiters Should Do Before They Die." They are:
101) Visit the Ford Piquette Plant.
102) Take a Preservation Detroit tour.
103) Try to get onto Zug Island.
104) Fort Wayne.
105) Attend Pagan Pride Day Detroit.
106) Have a drink at Tom's Tavern.
107) See an art show at the Cass Cafe.
108) Attend a Detroit City FC game.
109) See a show at Chene Park.
110) Ride a Segway on the RiverWalk.
111) Visit the Michigan Science Center.
112) Visit the Automotive Hall of Fame in Dearborn.
113) Wear lederhosen and eat spaetzle at German Park in Ann Arbor.
114) Visit the Belle Isle Conservancy Aquarium.
115) Attend a smashing show at PJ's Lager House.
116) Get on the ice at the Detroit Curling Club.
117) See the Chrysler Museum outside the Chrysler HQ in Auburn Hills.
118) Volunteer at the Coalition on Temporary Shelter.
119) Join the Beat the Train gang for a quick 30-mile bike ride.
124) Show a Detroit-hater around East English Village, a diverse, functional neighborhood where neighbors are engaged and look out for each other.