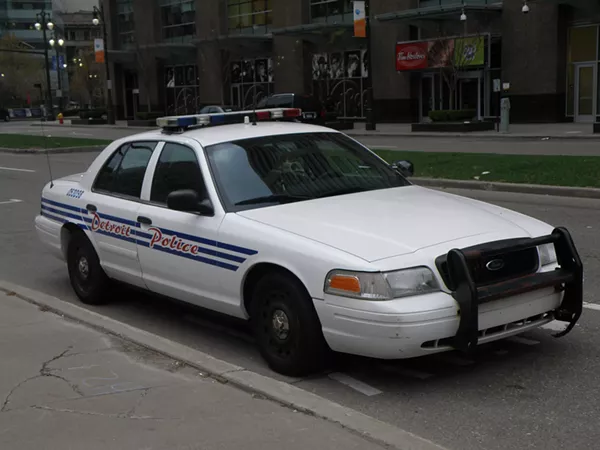 A half-dozen current or former Detroit police officers have been charged with extortion for taking bribes from auto repair shop owners in exchange for
referring stolen and abandoned vehicles recovered in the city to
their shops.
The U.S. Attorney's Office says four retired officers have pleaded guilty to the charges and are awaiting sentencing while two current officers have been indicted.
"The charged defendants should have put the people of Detroit first, rather than lining their own pockets," U.S. Attorney Daniel Lemisch said in a release.
Current DPD officer Deonne Dotson, 45, has been indicted on six counts of extortion, while officer Charles Wills, 52, is facing four counts of extortion. Retired officers James Robertson, 45, and Martin Tutt, 29, pleaded guilty to two counts of extortion. Retired officers Jamil Martin, 46, and Anthony Careathers, 52, pleaded guilty to one count of extortion.
Each extortion count carries a maximum penalty of 20 years in prison and a $250,000 fine.
According to the
Detroit Free Press
, former officer Martin
admitted
to taking a $500 bribe in 2014 from an auto body shop owner in exchange for referring an abandoned vehicle to that shop for repairs. The paper reports that Martin's plea deal said he would locate abandoned vehicles through his role as a cop, have them towed, and tell the car owners about where they could send their vehicles for repairs. Under the plea agreement, he faces 24-30 months in prison.
Robertson, who the Freep reports admitted to accepting two $1,000 bribes, and Tutt, who admitted to taking two $500 bribes, also face 24-30 months in prison. Careathers, who admitted to pocketing one $1,500 bribe, faces 18-24 months.
The retired officers will be sentenced in the new year, while the current officers are due to be arraigned tomorrow.
"While these allegations are troubling, we are relieved that this [is] bringing closure to a long standing issue that has plagued this department," Detroit police Chief James Craig said in the joint-agency release announcing the charges.
Last year, six Detroit cops were suspended for allegedly
taking bribes from a tow company owner
in exchange for funneling him work, that included towing stolen cars. It's not clear if the officers accused of extortion involving auto body shops are the same officers at the center of the towing allegations.
Two months ago, ex-Detroit police deputy chief Celia Washington, who resigned in March, was indicted for accepting bribes for helping the owner of multiple towing companies get more business from the police department.
The owner of the towing companies was unnamed, but local towing mogul Gasper Fiore has been charged as part of the public corruption probe as well.