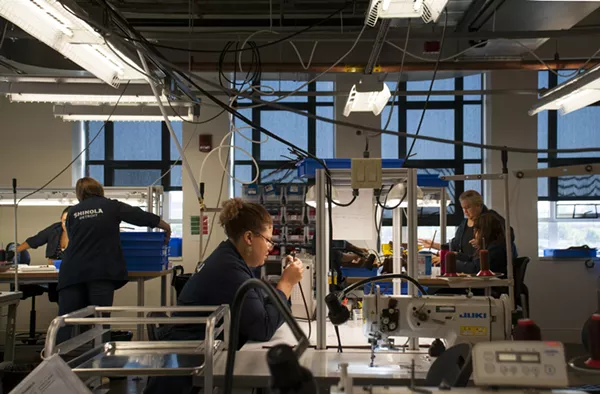 A former employee at Shinola's Detroit factory who allegedly stole and sold at least 500 of the company's luxury watches struck a plea deal with federal prosecutors Tuesday.
The employee, Judith Walker, worked at the company from 2012 to 2017. As part of her job as a quality inspector, Walker had access to watches that were returned to the company. It was her responsibility to determine if watches could be re-sold or if they required repairs.
According to the court documents, Walker began stealing watches from the factory as early as 2015. Offered as evidence was an Apple iMessage text from December, 2016, saying, "Tell your boy I have another pink one with the diamond regular $2,800 his price $1,100."
For sentencing purposes, Walker agreed to be held accountable for losses of between $250,000 and $550,000. She pleaded guilty to wire fraud; in exchange, her sentence was reduced from a maximum of 20 years in prison to 1 to 3 years.
A sentencing is expected on May 9.