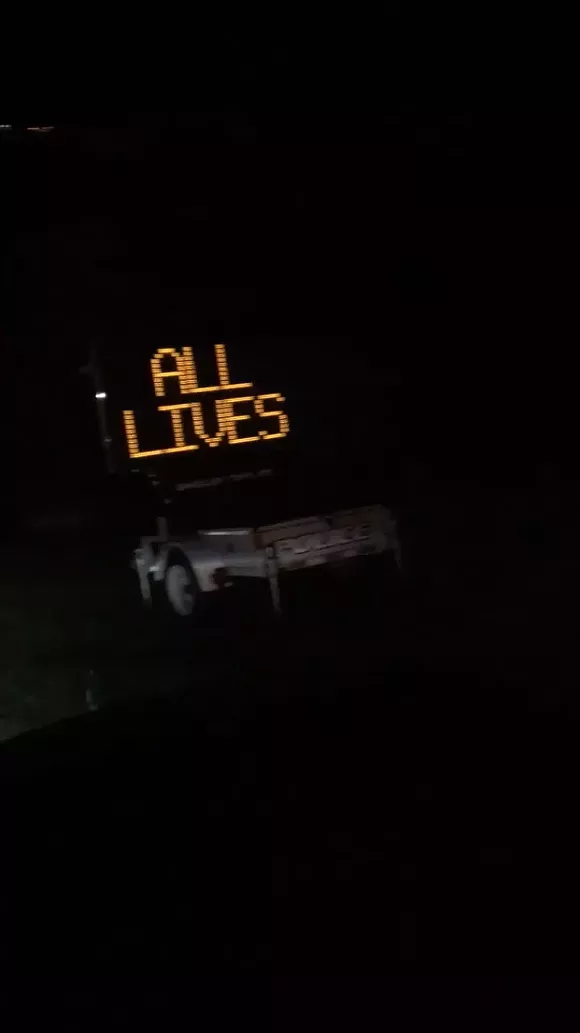 A roadside anti-drunk driving display seen in Shelby Township uses the phrase "All Lives Matter" — a mantra viewed by many as a knock against the Black Lives Matter movement, and one that's been used by GOP presidential candidate Donald Trump as a retort to protesters.
MT
contributor Kyle Duda spotted the sign on 23 Mile Road on Friday. The sign flashes "don't drink + drive" and then "All Lives Matter" and sits on a Shelby Township Police Department trailer.
A message seeking comment has been left with the department.
"To those who find it offensive or misguided, especially those sympathetic to the Black Lives Matter movement, the statement — particularly in a social media hashtag — is not seen as a Kumbaya sentiment but as a way to remove focus from the specific grievances of black Americans,"
The New York Times
wrote in February
.