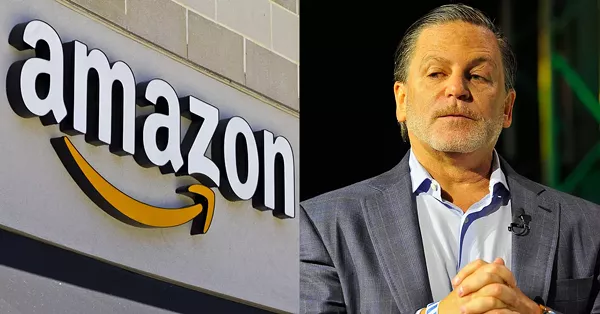 There seems to be quite a difference in how governments in Michigan and Seattle approach their richest and poorest residents.
In Seattle, the city council
is imposing a new tax on the city's wealthiest corporations
and using that money to help the poor.
Meanwhile, in Detroit and Michigan, governments are offering up and
giving away
poor communities' or
schools' money
to corporations.
That difference in philosophy was highlighted in recent weeks' developments in both cities. On Friday, the Michigan Economic Development Corporation revealed that the state
offered Amazon $4 billion in tax incentives
to open its second headquarters here. (Talk about an incredible Friday afternoon news dump.) Seattle-based Amazon is owned by the world's richest man, Jeff Bezos, who is worth an estimated $121 billion. His company declined Michigan's offer.
The MEDC's Friday news dump came days after
it approved $618 million in taxpayer money for Dan Gilbert
, Michigan's richest resident. That means tax money that should have gone to school districts, the city of Detroit, and the state will instead land in Gilbert's company's bank accounts, who is using the funds to help pay for four projects in downtown Detroit.
Contrast all of that with what the Seattle City Council did on May 14, when it unanimously approved a new tax on Amazon and the city's other mega-corporations that will raise around $48 million annually to pay for affordable housing and homeless services.
Under the plan — called a "head tax" — Seattle will collect $275 annually on each employee at companies grossing more than $20 million. That impacts about three percent of the city's businesses — including Amazon, Starbucks, and Vulcan. The tax will begin in 2019.
The move comes as Seattle deals with a homelessness and affordable housing problem that's partly the result of the very corporations it's taxing moving in so many high-paying tech jobs. The Emerald City's median home price
is $820,000
, while its
median rent is over $1,800
per month.
The Stranger
reports that about 66 percent of new head tax revenue will be spent on developing 591 new affordable housing units between this year and 2023. Another 32 percent of revenue will pay for an emergency shelter, sanitation, services for people living in their cars, medical services, and wage stabilization for homelessness service providers. About $2 million will fund rental subsidies for people making between zero to 30 percent of the area median income.
The justification for giving billionaires and corporations taxpayer money is that they can't thrive or make their projects happen without tax incentives, or paying an unreasonably low tax rate. Many companies (or, say, sports teams) will threaten to take their business elsewhere as they negotiate over taxes.
In fact, in the lead-up to Seattle approving the head tax, Amazon threw a tantrum and halted construction planning on a 17-story tower near its headquarters. It also announced it would rethink filling office space in another leased building with about 7,000 new jobs.
But Amazon
changed its mind
after the Seattle City Council passed the tax.
In Detroit, Gilbert said he couldn't develop his four downtown projects without $618 million in taxpayer assistance. But critics point out that he already started two of the projects, and contend that he's simply asking for the money because he knows he can get it from a Detroit City Council and state Legislature that are in his pocket.
Amazon, Starbucks, and Vulcan are now funding a campaign to try to overturn the head tax. That's partly shocking because Bezos is the world's richest man and his company
didn't pay federal taxes
in 2017, yet Amazon is fighting tooth and nail against a new tax that would help the poor. But as of now, it's going to start paying about $10 million more in local taxes in 2019.
And that brings us back to the difference in governing philosophies. In Michigan and Detroit, governments have decided Gilbert needs tax money more than school kids and the city of Detroit. In Seattle, the city council appears to have decided that it's about time large corporations pay their fair share of taxes.
Stay on top of Detroit news and views. Sign up for our weekly issue newsletter delivered each Wednesday.