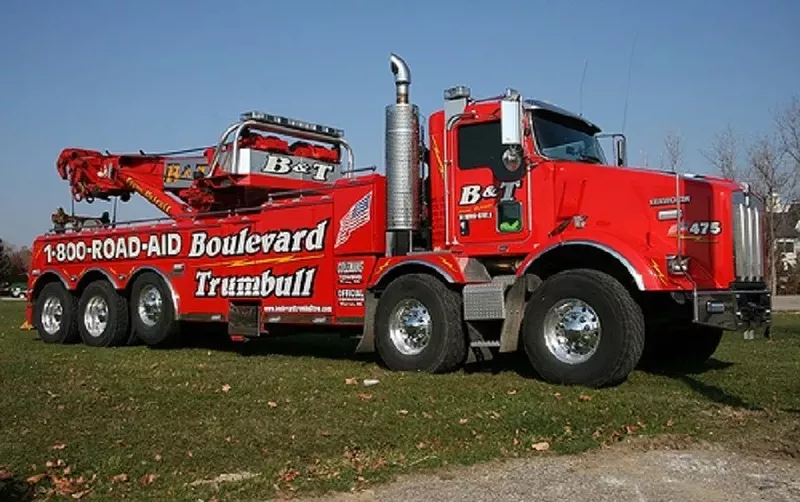 Several current and former elected leaders from Detroit are being targeted by the feds as part of a broad public corruption probe that has so far produced bribery indictments for a local towing mogul and the ex-chief of a local trash company.
Detroit City Councilman Gabe Leland, embattled former State Rep. Brian Banks (D-Detroit), and Wayne County Sheriff Benny Napoleon are among 18 named "target subjects" of the investigation, according to a briefly unsealed court filing obtained and analyzed by both the
Detroit News
and
Free Press.
According to the
News
, a 2016 court filing by the U.S. attorney's office said there was probable cause that the subjects "are engaged in the payment and receipt of bribes and corrupt payments."
Additionally, former Detroit deputy police chief Celia Washington and state Sen. Tom Casperson, a Republican from Escanaba, were named as targets. Washington is the only official who has been charged. She was indicted in October for allegedly taking a $3,000 bribe from towing mogul Gasper Fiore in exchange for steering him more business than the Detroit Police Department's towing protocol would allow. She was reported to have struck a
plea deal
Friday afternoon.
A little over a week ago, Fiore pleaded guilty to bribing a Macomb County official to win a contract.
Dealings with Fiore appear to be at the heart of the investigations into Leland and Banks. WJBK reported this summer that Leland, who has been romantically linked to Gasper's daughter, Jennifer Fiore, voted for at least
four contract extensions or amendments for Fiore family companies
worth $2 million. Banks, who is running for state Senate after stepping down from the House this year as part of a plea deal for falsifying documents to obtain a bank loan, was described by an FBI agent as helping Fiore through bid-rigging, the
Free Press
reported.
The wiretap documents obtained by the
Free Press
appeared to show that Banks and Fiore discussed a Michigan Department of Transportation emergency road side assistance contract Fiore tried to obtain in May 2016.
"MDOT said you have a mighty force behind you ... They said: 'We don't want to mess with that force,'" Banks reportedly told Fiore.
Fiore responded: "Mmmmmm yeah. Does that mean, so what they doing with the deal then?"
"So, you good so far," said Banks. "You hear me."
The FBI said a proposed amendment to the MDOT budget that would have helped Gasper keep a $2 million contract was written by Jennifer Fiore, according to the Freep report.
Campaign finance records show both Jennifer and Gasper donated at least $500 to Banks ahead of his last House run.
U.S. Attorney Daniel Lemisch has cautioned against public indictment of the individuals named in the briefly unsealed investigation.
"There's a reason why such documents are filed under seal," he told the
Detroit News
in a statement. "They may contain allegations against individuals, including public officials, that never rise to the level of criminality. It's unfair to impugn the character of anyone, especially a public official, with an investigative document that the public official never gets to contest in open court. That's the reason why these documents should be, and now are, back under seal."
Lemisch said the investigative documents were unsealed when they were "inadvertently filed on the public docket by a non-governmental attorney." That non-governmental attorney was reportedly
Washington's lawyer
, Arnold Reed, who also represented former Congressman John Conyers during a recent sexual harassment scandal.
According to WXYZ-TV, those named as
"target subjects"
in the investigation include:
Gasper Fiore
Romel Casab
Paul Ott
Shane Anders
Gabriel Leland
Vonda Evans (a Wayne County Circuit Court judge)
William Wild
Alberta Tinsley-Talabi
Morris Joseph
Benny Napoleon
Jennifer Marie Fiore
Brian Roderick Banks
Michael Patrick Gorman
Assad Ibrihim Turfe
Louay Malakey Hussein
Michael Irvin Lucas
Celia Banks Washington
Robert Ray Nicholson