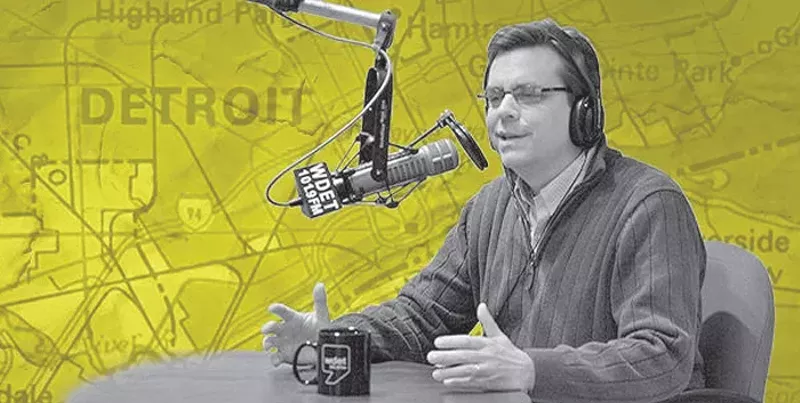 Craig Fahle, a longtime radio personality who resigned as the spokesman of the Detroit Land Bank last year, was sentenced to one year of probation and community service after he was busted driving drunk with a small baggie of cocaine in his pocket.
The 51-year-old's blood-alcohol level was nearly three times the legal limit to drive when he was pulled over for speeding and tailgating a police car in Grosse Pointe Park shortly before midnight on Nov. 9, according to court records.
While booking Fahle, police found a small baggie in his pocket that tested positive for cocaine. He spent three days in jail before being charged with drunken-driving and a felony count of cocaine possession.
Fahle could have been sentenced to up to 180 days in jail under the state's "super drunk" statute because his blood-alcohol level — 0.221 percent — was above 0.17.
As part of a plea deal, prosecutors reduced his drug charge from a felony to a misdemeanor.
On Feb. 20, Judge Carl F. Jarboe of 3B Municipal Court handed down the probation sentence.
"I'm sorry. I made a massive mistake, and I am incredibly embarrassed by it," Fahle tells
Metro Times
. "I'm very thankful that it didn't turn out to be something worse, and I vow that it will never happen again."
After resigning from his $120,000-a-year Land Bank job last year, Fahle hosted a podcast called "The Craig Fahle Show," which
now airs on Deadline Detroit
, an online news site.
The conviction won't impact his job with
Deadline Detroit
, according to the site's co-founder and editor, Allan Lengel.
"It's an unfortunate set of circumstances," Lengel tells
Metro Times
. "And he's paying the price for it. That being said, Craig's a very talented guy and we look forward to him continuing to contribute to
Deadline Detroit
."
Stay on top of Detroit news and views. Sign up for our weekly issue newsletter delivered each Wednesday.