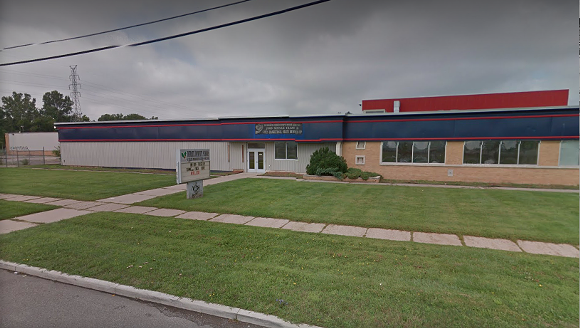 Detroit Community Schools, a local charter school run by former Detroit city councilwoman Sharon McPhail, has been fined $144,314 by the Michigan Department of Education for flouting state law requiring certain administrators to be either certified or working towards certification.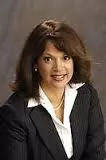 The financial penalty is in response to the fact that McPhail — who lacks a certification and wasn't working towards one — was listed, until recently, as the superintendent of school and another administrator without the necessary certification, Ecehlle Jordan, was listed as the principal.
The financial penalty comes on the heels of an April feature in
Bridge Magazine
, where journalist Chastity Pratt Dawsey zeroed in on questionable decision-making — including the lack of administrator certifications — at the Brightmoor high school.
"The school is run by former Detroit City Council member Sharon McPhail, a lawyer by training," wrote Pratt Dawsey. "McPhail was hired as the school's superintendent in 2012. She is perhaps best known as a serial candidate for city office and as an adversary-turned-defender of former mayor Kwame Kilpatrick. In 2003, as a city council member, she accused Kilpatrick or his backers of tampering with wires in her desk chair to give her an electrical shock. Five years later, as the city's general counsel, she defended Kilpatrick against Gov. Jennifer Granholm's efforts to remove him from office. McPhail has plenty of legal experience, but is neither a certified teacher nor certified school administrator, Michigan Department of Education records show."
She also pointed out that Jordan was not certified: "Neither McPhail, who started in 2012, nor school principal Echelle Jordan, who has been there since at least 2013 according to payroll records, are certified administrators, according to state records."
The certified administrator law, which began in 2010, applies to the position of
superintendent, principal, assistant principal or, as the Free Press explains it, "anyone whose primary responsibility is administering instructional programs, as well as a chief business official."

In an August 1 letter to Richard Robinson, the president of the school's board of education, MDE explained that the fine would be deducted from the school's state school aid funds and would be "equal to the amount paid to the administrators during the period of time in which the individual was employed while out of compliance with the law."
As the
Detroit Free Press
explains it, "McPhail earned a salary of $130,000 during the 2015-16 school year, while Jordan earned a salary of $85,000. The MDE is deducting the equivalent of what they were paid during the 245 calendar days the school was in session. For McPhail, that's $87,260 and it's $57,054 for Jordan."
The original
Bridge Magazine
article, which led to the investigation and ultimate financial penalty, served, in many ways, as an argument for why Detroit needs tighter oversight over its autonomous and sometimes difficult to pin down charter schools. The piece came out as legislative debates over Detroit Public Schools' future — and the city's ed landscape in general — were in the works, and some legislators were pushing for more public accountability. The legislation that did end up passing, however, did not include charter oversight measures.
Skepticism around charter schools, specifically privately managed ones, like Detroit Community Schools, has been growing nationally over the last few years. This hesitation can be seen in a
resolution approved
by the National Association for the Advancement of Colored People (NAACP) late last month calling for a moratorium on the expansion of privately managed charters.
"Weak oversight of charter schools puts students and communities at risk of harm, public funds at risk of being wasted, and further erodes local control of public education," the NAACP resolution, which was approved during the organization's annual national conference, states. The resolution is pending and waits approval by the group's national board before becoming official NAACP policy.