Earlier this year, Mayor
Mike Duggan announced his initiative
to refurbish parks around Detroit and the first park renovation is about to begin.
The Viola Liuzzo park has been granted close to $1 million for new equipment and features including fresh landscaping, a new playground, benches, picnic stations, and workout equipment.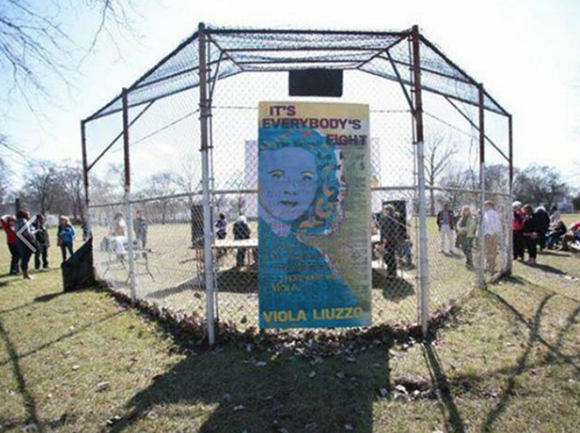 The park bears the name of the only white female civil rights activist to die during the movement.
During 1965, Liuzzo left her family in Detroit to drive supporters of the African American suffrage movement between the cities of Selma and Montgomery, Alabama. While driving on March 21 she was shot dead by a Ku Klux Klan member that had pulled up beside her vehicle. The city named this park after her in 1982.
Along with new equipment, the park will be more earth-friendly. The Detroit Water and Sewage Department (DWDS) are partnering with the Detroit Parks and Recreation Department and the Viola Liuzzo Park Association to construct bio-retention gardens throughout the park.
These bio-retention gardens will help limit the amount of rain water runoff from seeping into the surrounding neighborhood. Along with the park's plan to install innovative green infrastructures, the expected end result is to attain a more welcoming and beautiful space for the northwest neighborhood it sits in.
The parks are supposed to renovated within the next two years and you can read more about the future plans
here
.