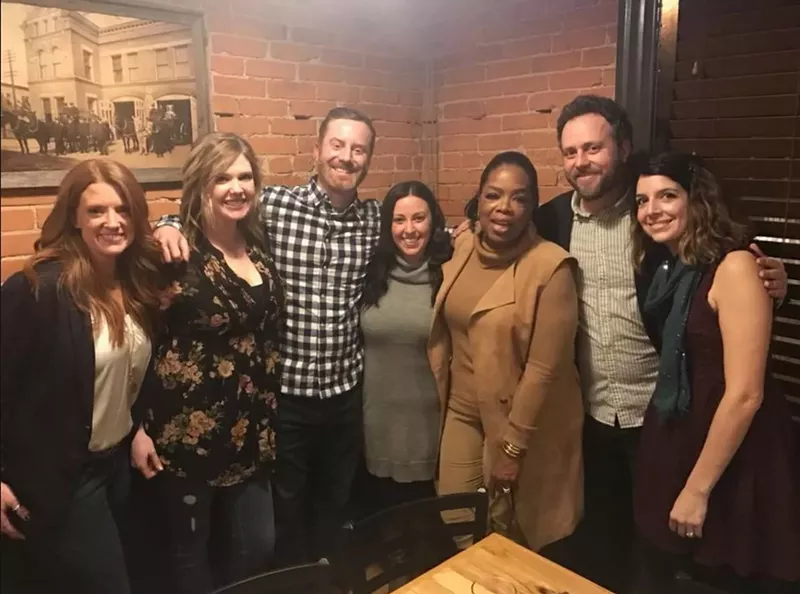 Famed talk show host, entrepreneur, and Weight Watchers spokeswoman, Oprah Winfrey made an appearance at The Mitten Brewing Co. in Grand Rapids on Saturday, Jan. 20.

Customers had to wait a whopping two hours to dine and drink at the gourmet pizza and beer joint, all because Winfrey had reserved the entire second floor in order to catch up with some 60 Minutes subjects she interviewed last year about the divisiveness of the 2016 presidential election, according to the Free Press.
Winfrey told Fox 17 that although her subjects were from opposite sides of the political spectrum, they've kept in contact.
"They have agreed to disagree and not be disagreeable, so that's what I'm back here for," she said.
Winfrey enjoyed the handcrafted beer and pizza while sticking to Weight Watchers' strict point system, allegedly.
"I thought the beer and the pizza was fantastic," she said. "I had something called a cream beer? A stretch something? And I didn't eat all day so I'd stay on my Weight Watchers points."
Locals took to Twitter and Facebook to gush over meeting Winfrey.

"I can count on one hand the times I've cried in my life out of pure happiness," Shannon Andrus, wife of Mitten Brewing co-owner Chris Andrus, said in a post on Facebook. "My wedding day, when my children were born, and when Oprah came to have dinner at our restaurant."
Miriam Marini is an editorial intern at
Metro Times
. She is a sophomore at Wayne State University studying journalism and women's studies.