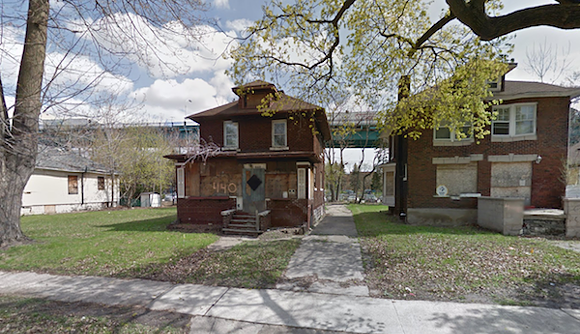 We in Detroit know just how determined the Moroun family can be to get its way. The family, owners and operators of the company that controls the privately held Ambassador Bridge, led by billionaire patriarch Manuel "Matty" Moroun, have fought for 15 years to expand the Ambassador Bridge and to sink a proposed new bridge farther downriver that would be funded by the Canadian government. As we once said, "you truly have to stand in awe of the way Moroun has deployed lawyers, political donations, and played the court system like his personal grand piano to get what he wants."
Though we metro Detroiters are familiar with the court battles, legal wrangling, and the way
Forbes magazine
once called him "the troll under the bridge," our neighbors across the river can tell us he's left his mark on their community too.
As a story in this week's New York Times tells
, Moroun has bought up more than 100 buildings on the Canadian side of the Detroit River where he hopes to build his second bridge. They sit there, boarded up, some tagged with graffiti, others damaged by fire, depressing the values of neighboring homes.