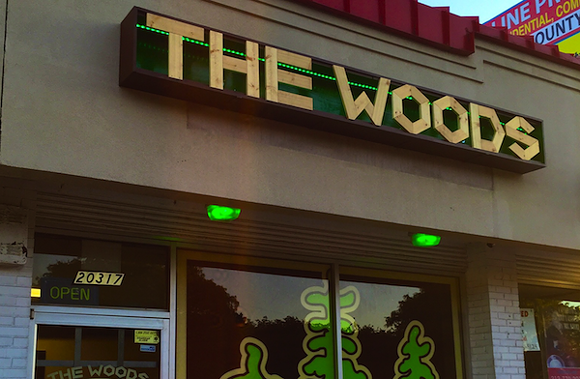 If you remember some of the rhetoric of Detroit City Councilman James Tate in 2015, it sounded as if the councilperson were interested in devising a framework that might temper some of the "market exuberance" that helped more than 100 marijuana dispensaries crop up in the city.
While it's been great to see functioning businesses reinvest in real estate and shore up buildings, a reasonable person might not instantly disagree with some common-sense provisions, such as background checks for owners or limited hours of operation. It's been a wooly, Wild West phase in Detroit's green scene, and even many involved in the boom wouldn't deny that. A little regulation might help strengthen the scene by ensuring only the best-run operations stay in business.
The problem, as some see it, is that Councilman Tate represents a district filled with nice little old church ladies who, for better or for worse, simply don't understand medical marijuana, and are likely to conflate the dispensaries with drug dealers, and the healing medicine with street narcotics.

Councilman Tate doesn't seem to have taken the high road in all this. Given a reactionary bunch of constituents, he seemed determined to craft rules strict enough to make most current locations illegal, and leave very few locations where stores could open.
Given Mayor Mike Duggan's outburst during his state of the city address, during which he declared Tate "the man responsible for the fact that we're finally going to start shutting down marijuana dispensaries in the city of Detroit," it's fair to say the gloves have come off.
With the Detroit Medical Marijuana Caregiver Center zoning and licensing ordinances scheduled to take effect on Tuesday, March 1, we spoke with Matt Abel of the Cannabis Counsel law firm, asking what we might expect over the next week. Abel's in a position to know, having been at the forefront of the movements to reform marijuana law in Michigan.
Abel tells us that applications for the stores are to be made available online that day at 9 a.m. But while many applicants are certain to begin trying to jump through the city's hoops starting Tuesday morning, another fight against the regulations is going to coincide with that.
"Those running shops now in operation (and their suppliers) are circulating referendum petitions which would stop implementation of the ordinances pending a vote of the people in Detroit," Abel says. "There is a good chance that the petitions will be filed with adequate signatures before this coming Tuesday."
Abel believes that, if that happens, it's likely proponents will draft a less restrictive ordinance that would allow cannabusinesses to flourish and better assist with the revitalization of Detroit.
Another factor is the way Detroit's Zoning Board of Appeals decides when it begins hearing from dispensary operators who want to stay open. And if there is no other relief, there's certain to be a spate of lawsuits that will land several cases in court indefinitely. It seems an unwise move for the city, if only to tie up the Law Department when the city could be reaping tax monies instead.
Bear in mind: Abel isn't just a naysayer. He says he believes that "a carefully written ordinance would do much to help our region."
But if the people writing legislation are determined just to shut down dispensaries under the wrong-headed idea that they breed crime, Detroit could lose a much-needed economic shot in the arm, as well as a potent treatment to benefit actual users of hardcore narcotics.
"Medical marijuana is of net benefit to communities," Abel says. "Any harm is overstated, while the benefits of the use of marijuana as an exit drug from the scourge of opiate addiction is now being recognized. These certainly are interesting times in the movement to end marijuana prohibition."
And what if Detroit is determined to give dispensaries the boot no matter what?
"If Detroit doesn't want these businesses," Abel says, "then maybe we should look at putting the 'high' back in Highland Park. And Hemptramck too."