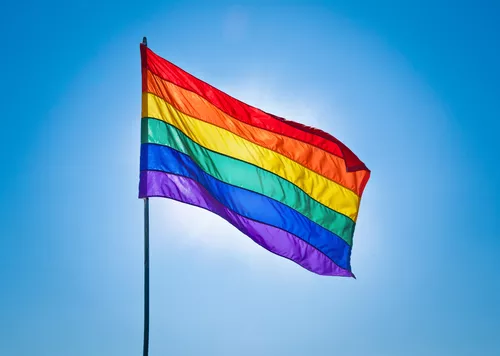 Michigan has cemented itself on a list of the five worst states for LGBT people, alongside the likes of Mississippi, Alabama, and Texas. The list comes courtesy of
Rolling Stone
, which cites the recent decision by the
Sixth Circuit Court of Appeals to uphold Michigan's gay marriage ban
.
The decision is likely to force a ruling from the Supreme Court, a body that's up until now been "leading from behind" on this issue. It's also a reflection of the broader inequalities that still exist for LGBT people in today's America, where activists note that marriage is only part of the picture.
In order, according to the list, the worst states for LGBT people are:
1. Mississippi
2. Alabama
3. Texas
4. Louisiana
5. Michigan
Writer Nico Lang says Tennessee and North Dakota offered "strong cases" to secure the No. 5 slot.
Tennessee is one of the eight "Don't Say Gay" states, as well as ranking high in income inequality and poverty and low in public support for same-sex marriage. Gay Tennesseans are also less likely to know someone like them, as the state has the fourth-smallest percentage of LGBT citizens. It's got nothing on North Dakota, where only 1.7 percent of the population identifies as LGBT, the lowest in the nation.
But, in the end, Michigan, unfortunately, was chosen.
While having more gays than those others, the state has a disproportionately high hate crime rate, with one survey ranking Michigan as high as second in the nation. These incidents largely target transgender women of color. In 2013, Detroit resident Coko Williams was fatally shot after her throat had been slashed. The previous year, police found the mutilated torso of 19-year-old Michelle Hillard; Michigan Live reports another woman was "burned so badly she couldn't be identified for 11 days." An attack on a lesbian couple in April further highlighted the inadequacy of the state's laws in prosecuting hate crimes.

This wave of anti-LGBT violence is part of the reason why Detroit was named the most dangerous city in the nation for gay travelers, and the survey also cited the metro area's dwindling number of gay bars and high poverty rate. Dave Garca, the executive director of Affirmations LGBT center, told CBS that the state's legislature isn't helping matters. "It is still legal to fire people in Michigan for being gay, we can not marry, cannot adopt, and the governor signed away domestic partner benefits for LGBT public employees," Garcia said. He argues it has "created an anti-gay environment across the entire state."
Worse, Lang correctly points out, Michigan offers no protections for LGBT people, "putting it on par with Mississippi." The state Legislature, for some reason, is currently roiled in debate over whether or not to pass legislation that would expand Michigan's civil rights bill to include LGBT people. Republicans in Lansing would either
prefer to see that not happen
, or will end up
pushing a watered down version of the bill
.