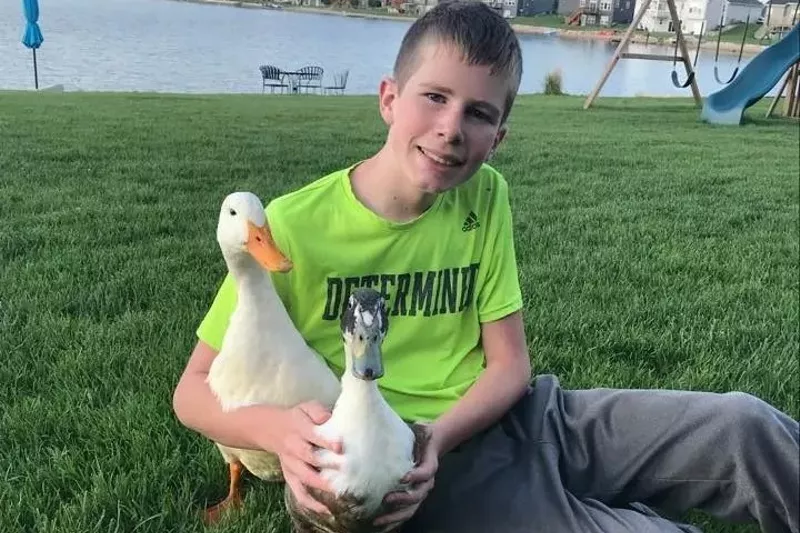 What
the duck is
wrong with people?
Parents of 12-year-old Dylan Dyke have turned to
crowdfunding
to help offset legal costs in their fight so their autistic child can keep Nibbles and Bill;—;his emotional support ducks.
"These ducks are his everything," Dylan's mother, Jen Dyke told
WOOD-TV.
"They're his whole life."
The Dykes and their ducks entered troubled waters this summer when several neighbors;filed complaints with Georgetown Township, calling the ducks a nuisance.
One complaint stated that the ducks often stray from the owners;property when not in Dylan's care and defecate on neighboring lawns, beaches, and patios. Another claimed that "the sight and smell is offensive and embarrassing," adding that it could negatively affect home values.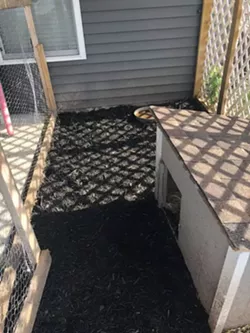 The family is now fighting a township-enforced ordinance that prohibits homeowners from having farm;animals on their property, though the family argues that;Nibbles and Bill are out of sight, kept in an attractive enclosure under the family's deck behind their home.
The Dykes believe that, given his disability, Dylan's ducks are protected as emotional support animals. Though they received pro bono advisement early on, navigating the appeal process has overwhelmed the family with legal costs — and no promise that their son will be able to keep his ducks.
To help raise money, the family has created a GoFundMe crowdfunding campaign.
"It just wouldn't be the same," Dylan told WOOD-TV. "I know we're going to win since I love these ducks so much and I know that a lot of people online love ducks as well."
As of Wednesday afternoon, the family has raised $1,050 of their $4,800 goal. But they aren't just asking for financial assistance — they're hoping this story moves others to support them during their meeting with the zoning appeals board on Aug. 22.
To donate and learn more, see
"Help Dylan Keep His Ducks" GoFundMe page
or
Dylan's Duck Adventures Facebook.

Stay on top of Detroit news and views. Sign up for our weekly issue newsletter delivered each;Wednesday.