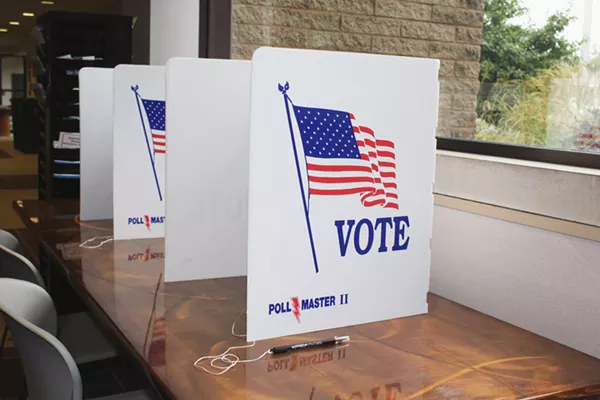 Michigan voters have approved a measure to make it easier for the state's residents to vote.
Proposal 3 — which enshrines in the constitution automatic voter registration, same-day voter registration, no-reason absentee voting, and straight-ticket voting — was approved with 67 percent support,
according to WDIV
.
The move was designed to help safeguard the provisions from possible political meddling. (Case in point: Michigan had straight-ticket voting for decades until state Republicans banned it in 2016.) The changes will be of greatest benefit to workers who can't carve out time to make it to the polls on election days or people who lack adequate transportation. Prop 3 will also write into the constitution existing voting-related rules, like the advance mailing of absentee ballots to military personnel and voters overseas.
Prop 3 was led by Promote the Vote, which includes a consortium of organizations like the ACLU of Michigan, the Michigan NAACP, and the League of Women Voters.
Stay on top of Detroit news and views. Sign up for our weekly issue newsletter delivered each Wednesday.