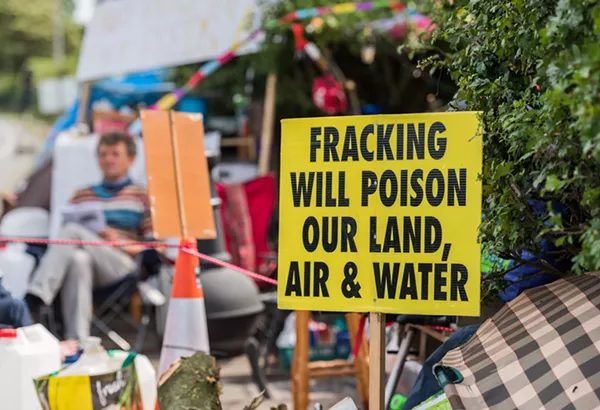 Michigan Attorney General Dana Nessel delivered another blow Thursday to a nonprofit group's efforts to ban the use of hydraulic fracturing, also known as fracking, within the state.
The AG asked the Michigan Court of Claims to dismiss a lawsuit by the Committee to Ban Fracking in Michigan, a nonprofit group that submitted nearly 271,000 signatures to place the issue on the ballot last year.
Nessel defended the state's previous decision to reject the signatures because the petitions falsely indicated the proposal would be on the November 2016 ballot. Since the petitions weren't submitted until November 2018, it was impossible to vote in 2016.
The "petition was properly rejected, and thus there is no merit to its statutory and equitable claims," Nessel's office asserted.
Michigan is just the latest state to try to ban fracking, a method of oil- and gas- drilling that has been criticized by environmentalists. New York, Vermont, and Maryland have outlawed fracking.
The Committee to Ban Fracking in Michigan launched its campaign in 2015 with the goal of placing the ban on the ballot in November 2016 but failed to collect the 252,523 signatures within the required 180 days.
The committee challenged the state's 180-day window to collect signatures, but a court rejected the challenge as "premature" because the group had not yet collected enough signatures.
In November 2018, the committee filed more than 270,000 signatures, saying it wanted to place the issue on the ballot in November 2020. But since the petitions stated the election would be held in 2016, Secretary of State Ruth Johnson rejected the signatures.
The committee said it was only following the directions of the state during previous litigation, and its attorney, Matthew Erard, claimed there are no laws referencing petition language. Erard also said the legitimacy of the petitions should have been decided by the Board of State Canvassers, not the Bureau of Elections.
It wasn't immediately clear whether the committee planned to relaunch a petition drive or continue to fight the case in court.
Get our top picks for the best events in Detroit every Thursday morning. Sign up for our events newsletter.