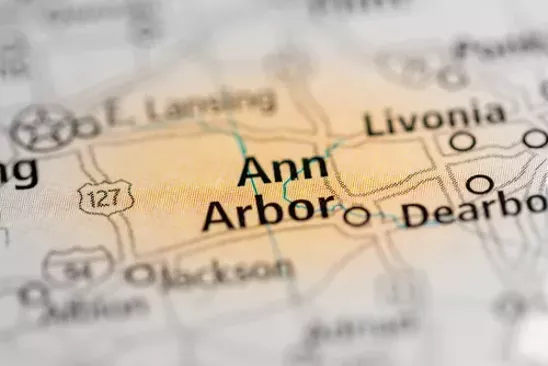 In metro Detroit, commentators are still mumbling their eulogies over a regional transit plan.
Whatever the merits of the RTA plan
, with Wayne County Executive Warren Evans and Detroit Mayor Mike Duggan on board, the main obstacle in metro Detroit seems to be officials north of Eight Mile Road.
It was in late May that
Macomb County Executive Mark Hackel declared any regional transit tax dead for all time
. For more than a year, Oakland County officials have said that unless individual communities can opt out of the service, any RTA funding measure would not be placed on the ballot.
Bridge
magazine considered that
the final nail in the coffin for the $5.4 billion plan
. Instead of Oakland County Executive L. Brooks Patterson out front defending sprawl, it was Hackel talking tough: "Are there going to be some people there who want to continue to have the conversation? Yes. It's not going to happen. If you want to talk about transit, let's talk about SMART."
When it comes to rapid, regional transit in metro Detroit, it's often about the perceptions that funding will benefit one area over another. Characterizing opposition to the RTA as a defense of SMART,
Hackel said
, "In Macomb County, there's such a pushback on this RTA plan because voters aren't sure where their money is going to go." In truth, it's probably fair to say that many of Hackel's constituents are opposed to the RTA because they are sure they know where the money will go: to Detroit, the very place their parents and grandparents forsook generations ago.
Perhaps there are other factors that play into this intra-regional quarrel
; who can say?
But if we wanted to see an example of how regional transit funding passes with flying colors, we don't need to look to other states or even other regions. We can look 35 miles west of downtown Detroit, at Ann Arbor.
When the tax to expand the Ann Arbor Area Transportation Authority was placed before voters in 2014, it passed in every district in Ann Arbor, every district in Ypsilanti, and all but two districts in Ypsilanti Township. (Be forgiving of those less-than-urbane voters; maybe some of them still want to
change their township's name to Ford Lake
.) When a renewal of the millage came before Ann Arbor's city council this week, the council endorsed the measure with a unanimous 11-0 vote.
What's different in Ann Arbor? Well, for one thing, the leading politicians seem to regard effective mass transit as an unalloyed public good.
An MLive piece
quoted enthusiastic public officials touting the environmental, economic, and social benefits of transit. The piece included a quote from Councilmember Kirk Westphal, who sounded grateful to maintain an affordable single-car household and happy to have diminished pressure to build parking structures downtown.
"But I think the key is that this is a major way the community supports affordability," he said. "Affordable housing gets a lot of the attention and is incredibly important, but on the whole I think the degree to which this community supports the transit service does more for affordability than any other policy we may have in effect in the city."
The upbeat story included rising transportation statistics, such as 6.9 million trips taken in 2017, and offered them as proof that the transit agency was keeping its promises. The renewal's passage looks assured, with the matter going to a vote on Aug. 7.
Stay on top of Detroit news and views. Sign up for our weekly issue newsletter delivered each Wednesday.