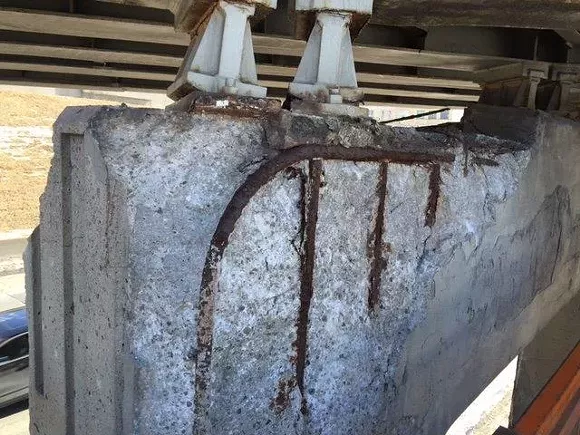 Following a routine inspection, the Michigan Department of Transportation has opted to install temporary bridge supports Wednesday at the I-94/I-75 interchange in Detroit, after workers discovered deteriorating concrete on a supporting column.
The installation of 10 temporary bridge supports begins at 9 a.m. at northbound and southbound I-75 located under the eastbound I-94 ramp, according to MDOT. The temporary support beam are expected to be in place by March 19, MDOT says.
"Without new investment, motorists will only see more temporary supports and plywood to support our aging bridges," says MDOT Director Kirk T. Steudle, in a statement. "We can only be thankful that our robust inspection process works, and our dedicated bridge engineers are passionate about public safety."
The left lane of northbound and southbound I-75 will be closed during construction, with occasional closures of the second left lane during non-peak hours. MDOT says the left shoulders of north and southbound I-75 will remain closed following the installation of the temporary supports.