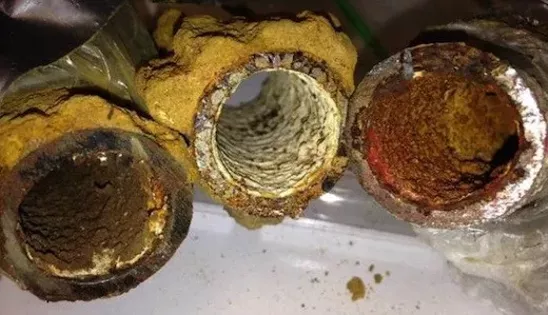 A report by
Bridge
Magazine
has revealed that the state official who resigned in disgrace after he dismissed and downplayed the concerns of Flint residents about the quality of their drinking water is back on the state payroll.
That official is Brad Wurfel. You may recall that, in the summer of 2015, as water faucets in Flint poured out a discolored, foul-smelling liquid that researchers later discovered contained high levels of lead, Wurfel, as a spokesperson for the state Department of Environmental Quality, reassured residents. He told Michigan Radio, "Anyone who is concerned about lead in the drinking water in Flint can relax."
As Jim Lynch reported for The Detroit News
, high-level Michigan officials were already aware of the worries of Flint residents even as Wurfel offered his soothing words.
Later, after a task force appointed by Gov. Rick Snyder found that response lacking, Wurfel resigned his position with the state department. The task force had reported, "Throughout 2015, as the public raised concerns and as independent studies and testing were conducted and brought to the attention of MDEQ, the agency's response was often one of aggressive dismissal, belittlement, and attempts to discredit these efforts and the individuals involved. ... We find both the tone and substance of many MDEQ public statements to be completely unacceptable."
Wurfel apparently landed on his feet, working for the private sector, by fall of 2016
working as a government lobbyist
for Kandler Reed Khoury & Muchmore.
Brad's wife Sara Wurfel also resigned as Gov. Snyder's press secretary. She had been caught in an apparent fib by the ACLU in
that group's video Circle of Lies
, in which she alleges, incorrectly, that
Detroit cut Flint off from city water
, necessitating the switch to the Flint River as a source. (As the ACLU has pointed out, they have obtained a document proving that the city deliberately decided to switch from the Detroit water system to the river.)
But when
Sara Wurfel's name cropped up in a number of press releases
supporting 2016's RTA proposals, we asked why a woman whose facts were mixed up on Flint was out front on emails touting the "health and wellness" aspects of regional transit. (Afterward, Wurfel's name disappeared from the emails.)
Similarly, now that
news comes that Brad Wurfel is one of the "key personnel" handling a contract signed in February with the state Department of Agriculture and Rural Development to provide state employees media training services
, we wonder what sort of charmed life a Wurfel leads in Lansing. We also wonder what the quality of that training will be.
The estimated $49,000 contract lasts about three years. More interesting still to those closely watching Michigan environmental issues, the other "key personnel" on the project will be Deborah Muchmore, former PR spokesperson for Nestle.
The outcomes of the decisions made in Flint will last a lifetime. The poisoning of a community, the associated brain damage, compromised health, and loss of trust that stem from decisions made by Gov. Snyder's emergency managers will take a generation to sort out. Apparently, however, those who tried to sweep the matter under the rug have to wait only a few years to be rewarded with lucrative state contracts and influential roles in capacities where they didn't live up to the responsibilities they were entrusted with.
Stay on top of Detroit news and views. Sign up for our weekly issue newsletter delivered each Wednesday.