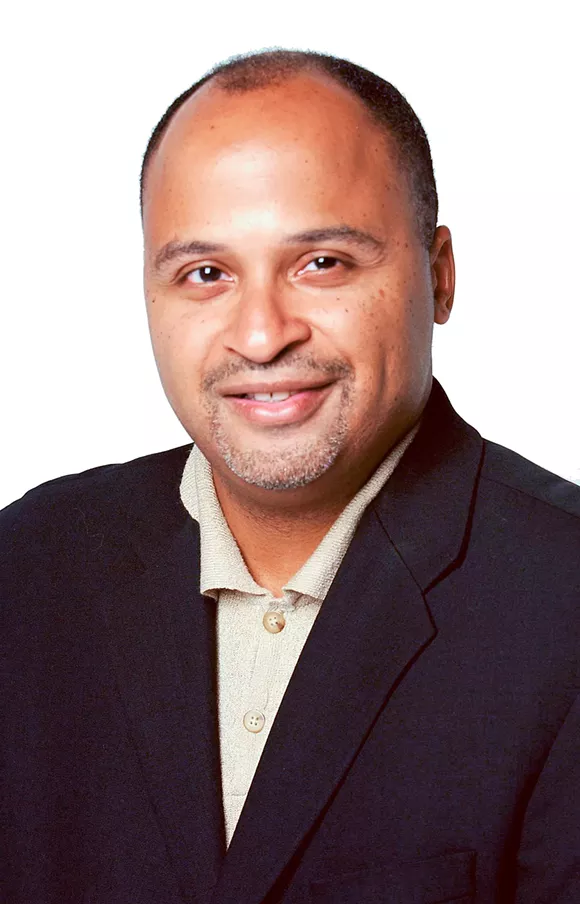 The Detroit sports media family suffered a major loss early Friday with the death of Drew Sharp, a sports columnist for the Detroit Free Press since 1999. Sharp died in his Bloomfield Hills home early Friday, according to the newspaper.

Sharp died of hypertensive cardiovascular disease, the Oakland County Medical Examiner's office concluded after an autopsy. The manner of death was natural. Sharp was pronounced dead at 7:07 a.m. Friday.

Sharp had been a contributor to the Detroit Free Press since 1983 after graduating from the University of Michigan in 1982. After working for the Free Press as a regular columnist covering high school, college and pro beats, specifically Michigan State and the Detroit Pistons, Sharp finally received his chance in 1999 and was promoted to full-time columnist after the retirement of Charlie Vincent.

Sharp was accused of plagiarism late last year after borrowing heavily from an iSportsWeb article.
The Free Press shared Sharp's written reaction to his promotion to full-time columnist:


"A columnist's role isn't to blindly lead cheers. Nor is it a blank check to slam individuals solely because you have been given a club. But there is a responsibility to raise questions and express doubts. There should be a commitment to deflate the smug and arrogant, because, after all, this is only sports — a useful diversion and an increasingly influential business, but hardly irreplaceable in our everyday lives.

A columnist hopes readers come away with a better understanding of what motivates his vision of sports today. He hopes they understand that the objective is to stir their emotions, make them laugh, cry, shout or swear, but most important, make them think."

"Drew's life was the Free Press," his wife Karen told the newspaper. "He loved the people there. He loved his job more than anything. He always considered himself very lucky to have such a good career."

Many of Sharp's colleagues went to social media to voice their shock and grief after learning of his passing:
So sad to hear about the death of Drew Sharp, longtime Detroit Free Press columnist. We worked together at the paper. Drew was a good man.

— Rob Parker (@RobParkerWXYZ) October 21, 2016
Rest In Peace Drew Sharp @freep very sad that you are no longer with us. Prayers to family and friends.

— Isiah Thomas (@iamisiahthomas) October 21, 2016
I was just laughing and hanging out with Drew Sharp yesterday. This man taught me so much and took me under his wing. I miss him already.

— Rico Beard (@RicoBeard) October 21, 2016
Incredibly hard to process right now that Drew Sharp is no longer with us, he will be sorely missed as a columnist and moreover as a friend.

— Karsch and Anderson (@DougAndGator971) October 21, 2016
Check back for updates. This article is published in a partnership with
DetroitSportsNation.com
.