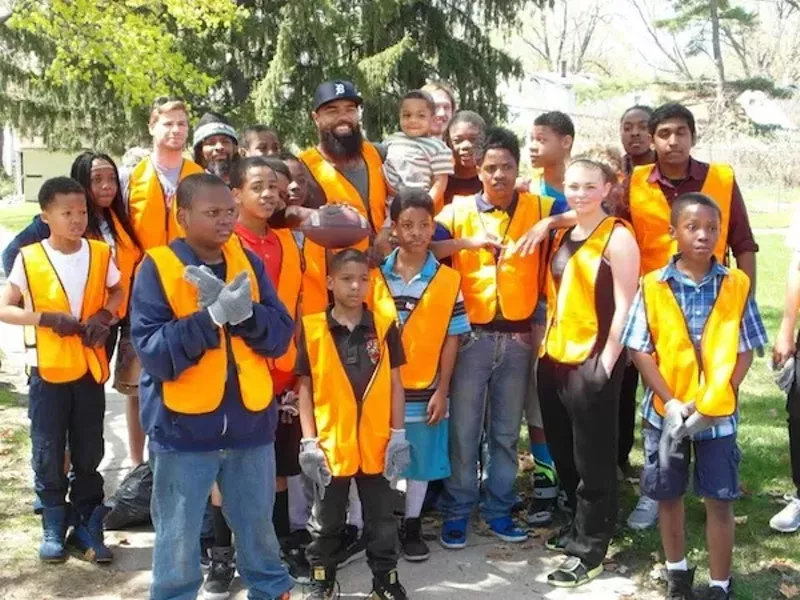 This weekend brings an opportunity to have a fruitful and educational discussion about the water situation in Michigan.
It's called "When the Tap Runs Dry," and it's sponsored by Detroit Water Activists Demeeko Williams and At Peace Makita from Hydrate Detroit, and hosted by Young Men-N-Motion. The goal is to discuss what has happened in places such as Detroit, Flint, Baltimore, Ireland, and other cities threatened by shutoffs and privatization of municipal water services.
Topics will include the
water shutoffs that have cost Detroit millions of dollars
, the reliance on charity as opposed to
a structured affordability plan like those used in Winnipeg, Manitoba, and Portland, Ore
. Other topics up for discussion will be the
drainage charges
that have appeared in the news recently, as well as the fact that while majority-minority communities pay some of the highest water rates in the region, corporations like Nestlé get to
pump water out of Michigan aquifers essentially for free
.
Organizers say that perhaps even a union official representing the workers at Detroit's water treatment plants might be there to discuss how water safety is jeopardized by job cuts and lack of inspectors.
We also hear there will be some inventive breakout sessions, as well as opportunities to dream up inventive direct action plans to oppose water's increasing privatization.
When the Tap Runs Dry takes place 2-4 p.m. May 6, at the Mathis Community Center, 19300 Greenfield St., Detroit; for more information please call 313 279-0608, ext. 1. Event is free and open to the public.