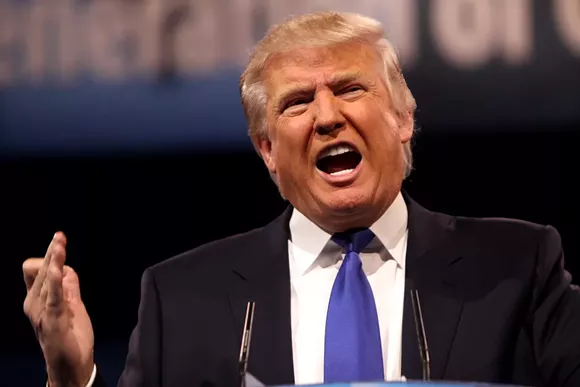 A Facebook group called
"Cockroach Watch"
is organizing protesters to build a human wall in preparation for Republican presidential candidate Donald Trump's Monday talk at the Detroit Economic Club.
Trump will be speaking inside the Marriott Hotel at the Renaissance Center beginning at noon. The protest is expected to last until 2 p.m.
"Bring yourself, bring your friends, bring your creativity and outrage," reads the event description. "Because no matter who wins, we lose when racism, misogyny and bigotry are on the rise. [...] Let's demonstrate what it means to reclaim our humanity."
A similarly creative protest
happened at a Trump rally in Columbus, Ohio earlier this week, where some protesters wore brick wall costumes saying "#WallOffTrump."
Republican vice presidential candidate Mike Pence spoke in Grand Rapids and Novi last week, and Democratic vice presidential candidate Tim Kaine will be in Grand Rapids today for the opening of a campaign office. Democratic presidential candidate Hillary Clinton is expected to visit Birmingham
next Wednesday
for fundraising.