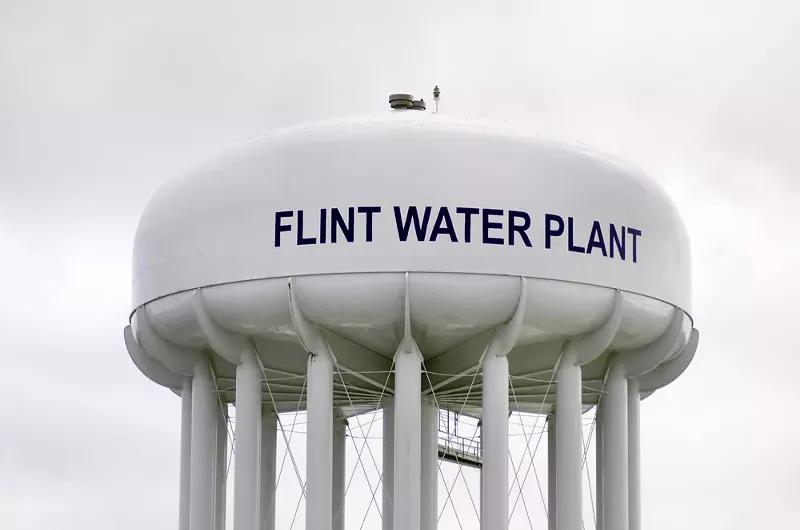 A Genesee County judge approved a $600 million settlement over the contamination of Flint's water supply to resolve several lawsuits, Attorney General Dana Nessel announced Tuesday.
The state has agreed to pay $600 million to settle the lawsuits. The city of Flint will pay $20 million, McLaren Regional Medical Center will pay $5 million, and Rowe Professional Services Co. will pay $1.25 million.
It's the largest civil settlement in state history, according to Nessel.
"This historic settlement cannot undo the unimaginable hardship and heartbreaking health effects these families and children in Flint have endured," Nessel said. "This ruling provides families with much needed compensation for the injuries they have suffered. I am proud of my team's tireless work on behalf of the people of Flint."
Under the agreement, about 80% of the settlement will be spent on claims of children who were exposed to the Flint River water. Roughly 18% will be spent on claims of adults and for property damage. The remaining amount will fund special education services in Genesee County and go toward claims for business losses.
Genesee County Circuit Court Judge David J. Newblatt granted the final judgment.
In January 2021, U.S. District Court Judge Judith E. Levy gave preliminary approval for the settlement.
The Flint water crisis began when the city, while under state emergency management, switched its drinking water supply to the Flint River to save money in 2014. The decision created one of the nation's worst public health disasters in decades, contaminating drinking water with dangerous levels of lead.
State officials ignored signs of serious health hazards in the predominantly Black city and failed to implement corrosion-control treatments, causing lead, iron, and rust to leach from aging pipes into the water supply.
At least 12 deaths have been tied to the water crisis.
Coming soon: Metro Times Daily newsletter. We'll send you a handful of interesting Detroit stories every morning. Subscribe now to not miss a thing.

Follow us: Google News | NewsBreak | Reddit | Instagram | Facebook | Twitter