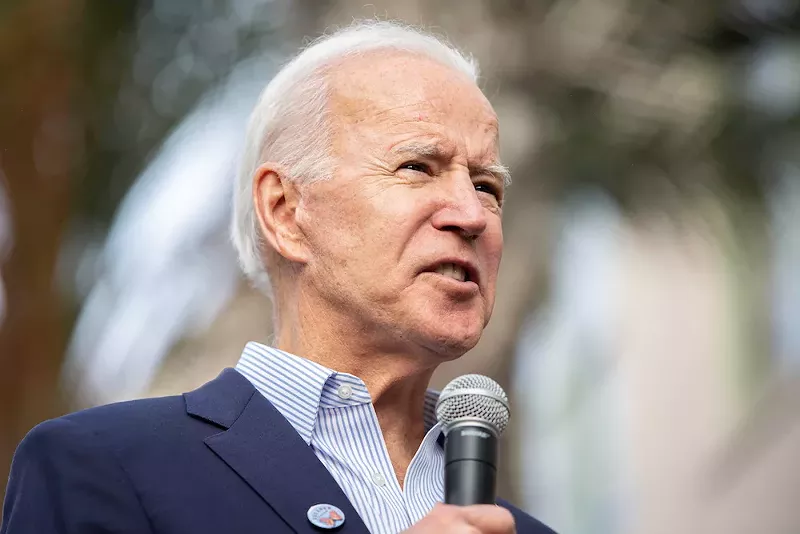 Vice President Joe Biden lashed out at a pro-gun worker in Detroit on Tuesday, telling him he's "full of shit" before hushing an aide who tried to intervene.
Biden was speaking at an auto plant when a worker in a hard hat claimed the presidential candidate was "actively trying to end our Second Amendment rights."
Standing face-to-face with the worker, Biden responded, "You're full of shit."
When an aide tried to intervene, Biden told her, "No, now shush. Shush."
Biden said he supports gun rights.
"I have a shotgun, I have a 20-gauge, a 12-gauge, my sons hunt," Biden said, pointing his finger at the worker. "I'm not taking your gun away at all."
Republicans blasted Biden for how he treated the voter.
"When Sleepy Joe Biden isn't yelling at Michigan auto workers in Detroit or telling them they're 'full of sh*t,' he's supporting the disastrous NAFTA trade deal that cost Michigan thousands of automotive jobs," Republican National Committee spokesman Michael Joyce said in a statement to
Metro Times
. "President Trump is delivering for Michiganders with new trade deals like the USMCA that are bringing manufacturing jobs back to the Great Lakes State."
WATCH: "You're full of sh*t," @JoeBiden tells a man who accused him of "actively trying to end our Second Amendment right."

"I support the Second Amendment," Biden adds while vising under-construction auto plant in Detroit. @CBSNews pic.twitter.com/sueOSBaY9P

— Bo Erickson CBS (@BoKnowsNews) March 10, 2020
It's not the first time Biden lashed out at a voter during the campaign. In December, Biden called an Iowa man a "damn liar" during a heated exchange.
In New Hampshire, Biden called a woman "a lying, dog-faced pony soldier."

Stay on top of Detroit news and views. Sign up for our weekly issue newsletter delivered each Wednesday.