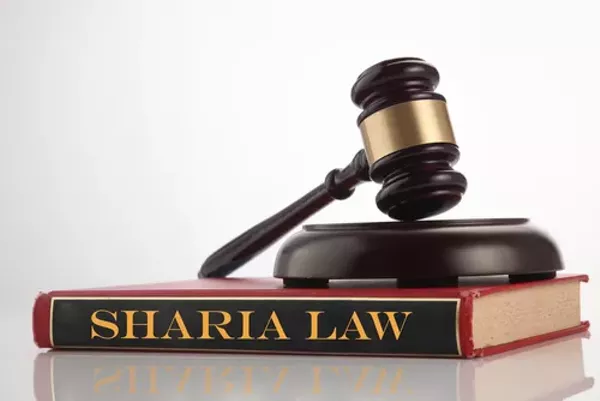 About 10 days from now, a gaggle of right-wing Michigan nut-jobs will converge on Lansing in a political display that will no doubt sow division and intolerance.
No, it's not the state GOP convention; that was in February.
It's a protest organized by a group called
ACT for America
, and the protest will be one of dozens across the country driven by fear and loathing of Islam.
Naturally, it will be populated by a bunch of single-issue buttinskis who probably couldn't find Jerusalem on a map. During their visit to Lansing, they will protest against something that doesn't exist in the United States and cannot legally exist here anyway: Sharia Law.
But these fine legal points hardly matter. When you have some of the most active Islamophobes in America working together, there's no non-threat they can't blow up into something fearful-looking.
No doubt participants in the "March Against Sharia" will try to pressure the state's legislatures to introduce "anti-Sharia" bills. The legislation is drafted by David Yerushalmi, a Brooklyn-based lawyer who's locked horns with authorities in Michigan before. His group, the American Freedom Law Center, steps in to help people who feel they're victims — a sort of ACLU for bigots, if you will.
For instance, when
Stop Islamization of America
— which Sourcewatch calls "an anti-Islam organization," and the Southern Poverty Law Center classified as a "hate group" — wanted to place paid ads on Detroit buses offering services to people "leaving Islam," the transportation agency refused.
An almost yearlong court battle ensued
to get the ads up.
Who was on SIOA's "stealth legal team"? None other than David Yerushalmi.
Yerushalmi has also filed several lawsuits against Wayne County, in defense of the Christian missionaries who show up at the Arab International Festival looking for Muslims to preach to. (Perhaps they don't realize many of Metro Detroit's Arabs are Christian.)
You might remember some of his other clients: the Bible Believers, who showed up at the family-friendly festival in 2012 wearing anti-Islamic T-shirts, carrying a pig's head on a pole, telling people Mohammad was a pervert and a child molester, and declaring: "God will reject you. God will put your religion into hellfire when you die." These protesters claimed that they were victims when police asked them to leave.
Who knows if Yerushalmi's services will be required after the wave of protests on June 10. They're scheduled in 23 cities covering 18 states. According to the Southern Poverty Law Center, the march is primarily being organized by ACT for America staffer Scott Ryan Presler, a man who runs the closed Facebook group being used to plan the events. The SPLC has revealed that the page is filled with racist tirades, cries for deportations and executions, and at least one repetition of the unfounded conviction that Sharia Law is the rule in Dearborn. The group also indicates that ACT is recruiting the services of anti-government groups to act as security for the rallies. (So there will be goons in addition to loons.)
To those watching the protests closely, the "Sharia law" rhetoric is just a smokescreen. What's really going on here, some observers say, is that fringe hate groups are trying to whip people up into a frenzy, to scare people into thinking that Muslims are a dire threat that must be dealt with. In short, they're engaging in fear mongering and fomenting Islamophobia.
Which is a shame, because nobody in the United States has been a victim of Sharia Law. However, according to the Gallup Organization,
almost half of U.S. Muslims reported instances of discrimination
, and marches like this certainly embolden people, if not to do something illegal, at least to be dicks to people they think are Muslim.
But there are darker fears as well. We're hearing reports from across the country of people killed, beaten, or injured for no other reason than that they were suspected of being Muslim. Such crimes
surged 67 percent last year
.
Another shame: There are plenty of reasons to march on the houses of legislature, reasons that actually leave a trail of actual victims. For instance, because of the rising inequality in the United States, we have approximately
883, 914 unnecessary deaths
each year — more than tobacco, car crashes and firearms combined.
But maybe that's the point: If you can keep Americans angry about something that doesn't exist, maybe they won't notice that their pay is stagnating while the people at the top take all the gains.