It took Joel Selman a moment to register where he was.
It was the morning of Sept. 1, 2012, and Selman could hear men murmuring around him. He could feel the cold of a concrete floor beneath his back. As he blinked awake, his eyes focused on the ceiling. Selman was in a holding cell at the Macomb County Jail.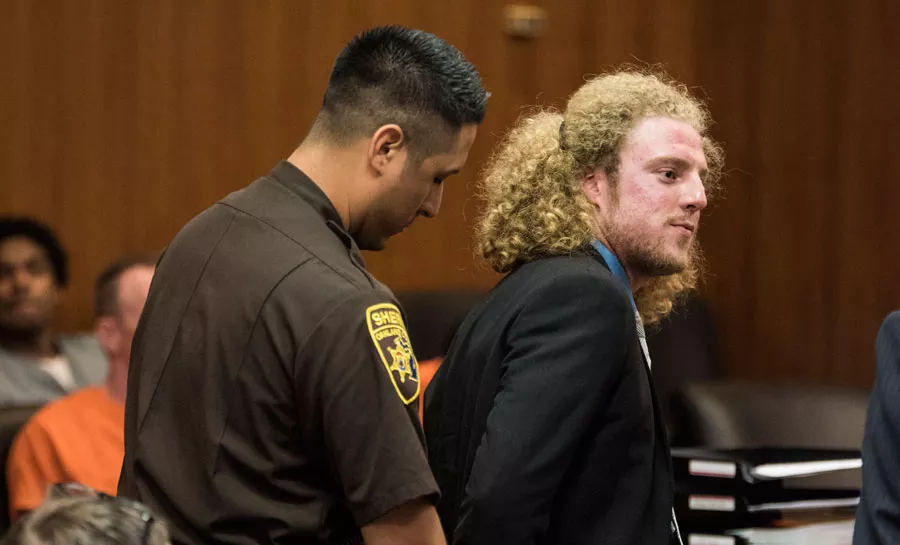 It was a circumstance the 62-year-old former computer engineer and father of three had never imagined. And then, he realized he couldn't move.
Selman's back — which he'd injured decades prior — had seized. Panicked, he began to shout for help.
It took several guards to hoist Selman up and into a stretcher that would take him to the jail infirmary. He was eventually handed a paper soufflé cup with a couple of pills in it.
"What's this?" Selman asked.
"Tylenol," the nurse replied.
Selman explained he was prescribed Vicodin and permitted to use medical marijuana to treat his pain.
"Well, we don't have any of that in here."
Selman could still smell the scent of Lake St. Clair on his clothes. A day earlier, he'd been wrapping up a failed fishing excursion when the brakes on his Chevy Blazer failed and the truck rolled backward down a dock and into the lake. Selman was inside the vehicle and managed to escape through a window.
When a sheriff's deputy who'd seen the ordeal came to offer help, he asked for Selman's license to make a report — and came back holding handcuffs.
Selman was suddenly arrested on a two-year-old warrant out of Oakland County for delivery and manufacture of marijuana. He thought it was a mistake. After all, he was a registered patient and caregiver under Michigan's Medical Marijuana Act; he could legally smoke marijuana and grow it for himself and others.
He'd have three days in Macomb County Jail to ponder how he landed there.
A felon for life
Selman had sustained the debilitating injury that would eventually lead him to seek marijuana for pain relief decades before. He was living in Israel and serving in an elite paratrooper unit of that country's military when, during a jump from a plane, a parachute malfunction caused him to hit the ground hard. People who witnessed the incident were surprised he survived. Selman came away with severe spinal compression.
The pain worsened over time, and by Selman's 50s, things had gotten so bad that the computer engineer was forced to stop working and start taking a stronger dose of prescription opiates — 750 milligrams of Vicodin twice per day, on average. Selman had also developed myriad of other serious health problems by then, including diabetes, obesity, heart disease, and gastroparesis, an ailment of the gastrointestinal system that can lead to chronic nausea. That, coupled with the side effects of his prescription painkiller, left him feeling sick nearly all the time.
"[Vicodin is] just a nauseating medication to take," Selman would tell a judge six months after his arrest. "It makes me fuzzy ... I think it impairs my judgment."
Even when taken as directed, research has found Vicodin and other prescription opiates pose serious health risks ranging from dependency to depression. And taking opiates for an extended period is particularly dangerous, with the Centers for Disease Control and Prevention saying as many as 1 in 4 long-term patients struggle with addiction.
Selman was one such user. For about 25 years, Vicodin and other prescription opiates were his only option for pain relief. Then, in 2009, the year after Michigan voters overwhelmingly approved marijuana for medicinal use, a hesitant Selman was convinced by a relative to give marijuana a try.
"At first I felt like a hypocrite for deciding to use it," says Selman, who'd always employed a zero-tolerance approach to the substance as a parent, and, at the time, still viewed it as an illegal drug. "But ... it had such a good effect that I got flip-flopped. Marijuana gave me new life."
Though the federal government classifies marijuana as an illegal drug with no medical value, studies have shown it can reduce chronic pain and help treat symptoms associated with a variety of conditions. As a result, states that have legalized marijuana for medicinal use in recent years have seen a drop in prescription drug use and, in some cases, a reduction in opioid overdoses.
In Selman's case, marijuana offered such significant pain relief that he was able to stop using prescription painkillers almost entirely. It also worked wonders for his nausea and allowed him to be more active.
He started to grow for himself — up to 12 plants, as the law allows — and became so convinced of marijuana's healing properties that he registered as a caregiver for an elderly woman with cancer and a man who'd been badly hurt in a car crash. Both patients had sought out his help.
As Selman tells it, he followed the law carefully. The problem was, he and the cops and courts disagreed on how it should be interpreted.
After procuring several plants belonging to a strain he'd heard would best combat nausea, Selman realized they were infested with spider mites and took them out to his deck to spray with a pesticide. Within just a couple of hours, he says, Southfield police officers showed up at his door.
Selman was so sure he was complying with the law that he invited the officers in. They took pictures, checked his medical registration, confiscated the plants that had been outside and left. Selman says he was never served a warrant. In fact, when he followed up with the police station a week later, no one could find any paperwork on the incident.
That was two years before Selman found himself pain-stricken on the floor of a jail cell. He would soon learn that a simple misstep could label him a felon for the rest of his life.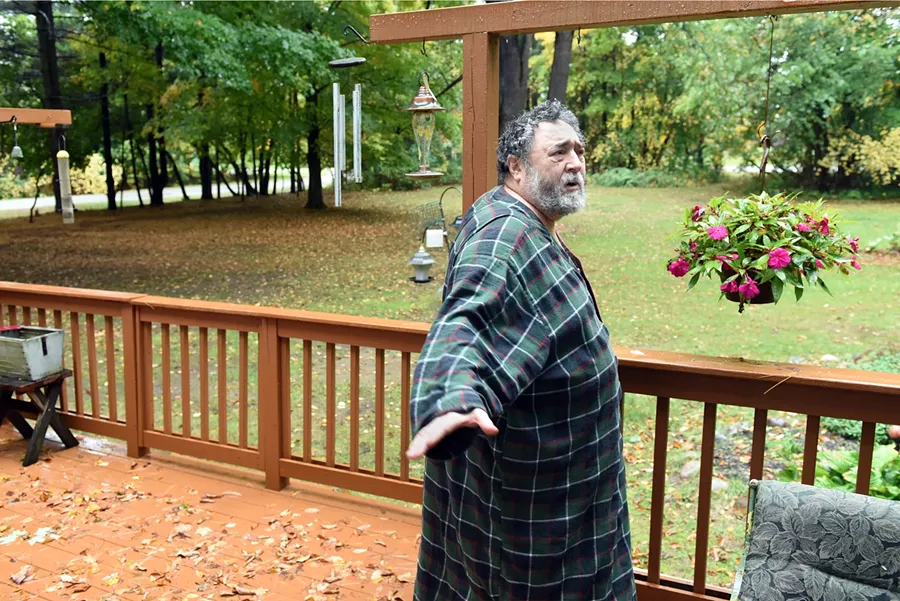 Ambiguous law strands patients in court
While Michigan has the second-most patients and caregivers per capita of the 25 states where marijuana use is permitted for medicinal reasons, advocates say law enforcement organizations in the state have been among the most aggressive in policing the loosened marijuana restrictions.
Resistance to the change started at the top. Before Attorney General Bill Schuette was elected to be the state's lead law enforcement officer, he campaigned ardently against the 2008 medical marijuana ballot initiative as head of the anti-medical marijuana lobby, Citizens Protecting Michigan's Kids. Though the law passed with 63 percent approval, Schuette remained skeptical of the Medical Marijuana Act, and helped stir concern over the measure through a seminar he hosted for local law enforcement officers and city leaders shortly after he took office.
A pair of Michigan State Police detective lieutenants on hand for the event described medical marijuana as a "cottage industry" for "unscrupulous doctors" pedaling certifications for almost any condition, suggesting "everyone" has a card. They told the crowd of police officers and others that the industry would lead to a spike in crime including killings, citing Lansing as an example — a city, they said, that had seen at least three medical marijuana-related homicides in an 18-month stretch. The stat was trotted out alongside an ominous question: "What if you lived next door to a grow operation and bad guys accidentally came to your house to commit a robbery?" A Saginaw-based pain doctor rounded out the series of presentations with his "Marijuana: Medical miracle? Or more snake oil?" segment, which was, ultimately, intended to prove the latter. Dr. William Morrone told the officers that marijuana use can trigger psychotic illnesses like schizophrenia, and that, when mixed with prescription drugs, can lead to an overdose.
The anti-medical pot effort by Michigan's top cop appears to have successfully penetrated the lower rungs of law enforcement. Marijuana arrests are up statewide, with the latest Michigan State Police numbers on record 11 percent higher than the year the medical marijuana law was enacted.
The increase comes over a seven-year stretch during which more than a dozen Michigan cities removed criminal penalties for possessing a personal amount of weed, and despite the fact that the number of people who can legally smoke marijuana in the state has reached a record high. June data from the Department of Licensing and Regulatory Affairs show more than 200,000 people are registered patients under the Michigan Medical Marijuana Act, or MMMA — about 2 percent of the state's population.
Many medical marijuana advocates see the arrest totals as a clear sign of a crackdown on patients and caregivers. And Michigan marijuana defense attorneys say they've seen a growing number of MMMA cardholders face arrest for technicalities like leaving a grow room unlocked while answering the door for police, or having dead plants factored into plant totals.
According to Karen O'Keefe with the Marijuana Policy Project, the group behind the 2008 law and the majority of medicinal measures around the country, registered marijuana users have been left open to attack because Michigan, until recently, was one of only two states with medical laws that did not allow for dispensaries. As a result, she says, more caregivers have stepped in "out of necessity" to produce marijuana for the state's many patients.
Indeed, while the vast majority of states with medical laws each have fewer than 3,000 caregivers, Michigan leads the pack with an eye-popping 36,000-plus people registered to legally grow and sell marijuana to others.
Drug task forces throughout the tri-county area say that as the number of caregivers has grown, so too has the number of tips coming in for marijuana. Narcotics teams in Macomb and Wayne counties say, in most cases, they find a medical card associated with the activity they encounter, but while Macomb's narcotics task force says it finds people are usually complying with the law, officials in Wayne and Oakland counties paint a more nefarious picture of the cases they pick up.
"There appears to be a medical card or a caregiver involved in a lot of these grow operations, but they're so far out of compliance that it doesn't matter," says Capt. Joseph Quisenberry, who heads the Oakland County Sheriff's Investigative and Forensic Division, which oversees the county's Narcotics Enforcement Team, or NET. "It's like you register as a caregiver and then you grow 500 plants. Or you end up selling to people with no pretense of even being registered."
As Quisenberry sees it, caregivers who are operating illegally are most often just trying to make a buck.
"They're growing large operations to produce marijuana because it's so profitable," he says. "One pound of high-grade runs between $4,000 and $5,000. Put that in perspective: In 2008, 1 pound of marijuana sold for around $800."
As a result, Quisenberry says, Michigan — a state that used to primarily import marijuana from Mexico and Canada — has transformed into one of the top illegal pot exporters in the United States.
But as law enforcement officials work to crack down on gross abuse of the law, people like Selman wind up caught in the cross hairs.
As Cannabis Counsel attorney Matt Abel puts it, a law that was intended to be a shield for patients "is being used as a sword by prosecutors and police."
If Selman's crime — failing, for a brief period, to keep a few of his plants in a locked and enclosed space — seems miniscule, the Oakland County Prosecutor's Office didn't see it that way. Selman was prosecuted to the fullest extent of the law, with the prosecuting attorney handling the case going as far as recommending he be sentenced to 90 days in jail, the maximum time he was eligible for as a person with no criminal history.
Selman and his lawyer were incredulous. "Voters approved the Medical Marijuana Act to protect people like Joel Selman," defense attorney Jordan Zuppke says. "Joel Selman is not a drug dealer. He was growing medical marijuana, he wasn't growing marijuana — and there is a difference."
Indeed, the law's function is to "protect from arrest the vast majority of seriously ill people who have a medical need to use marijuana." But many medical marijuana advocates believe it has fallen short of that mission, largely due to the way the broadly written act has been interpreted.
The 2008 ballot initiative was not subject to the same level of scrutiny as legislation, and the MMMA was able to pass — as Schuette has put it — with more holes "than Swiss cheese." And due to the continued absence of input from lawmakers in Lansing (the state legislature only recently passed several bills overhauling the law), the task of shaping the MMMA has been left to state courts.
A range of murky issues have had to be clarified through case law, including what exactly constitutes a locked and enclosed space (chain-link fences don't meet the criteria; plants must be shielded from view); what defines a plant (the MMMA does not provide a definition; the state's Court of Appeals ruled the determining factor is a root system); and whether marijuana can be sold (the state Supreme Court ruled it can; the sale of marijuana falls under the definition of "medical use"). And along the way, patients and caregivers who found themselves on the wrong side of a court's interpretation have had felonies added to their criminal records.
"The law was intentionally drafted to be ambiguous and the purpose of that ambiguity [was] to allow more people to be licensed than might otherwise be ... and reduce the number of prosecutions and punishments for use," says Gerald Fisher, a professor at Western Michigan University Cooley Law School.
"But ... ambiguity often cuts both ways. Users don't always understand when and if they are fully protected under the law. This has exposed people to prosecution when they thought they were protected, especially in counties in which prosecutors have pursued enforcement more assertively."
The county in which Selman found himself facing prosecution has developed a reputation of taking a more assertive approach when it comes to medical marijuana cases, defense attorneys and marijuana advocates say.
Four of the nine medical marijuana cases that have made their way up to the Michigan Supreme Court originated in Oakland County, prompting Michigan Supreme Court Chief Justice Robert Young to call attorneys from the county prosecutor's office "frequent fliers when it comes to these types of cases" during their last trip to the court house. (Young has also on multiple occasions expressed his frustration with having to repeatedly weigh in on the law, calling it "a mess").
"Everything's been interpreted very strictly in Oakland County," says Cannabis Counsel attorney Abel. "It has resources to make defendants fight to the end before they get the rights to which they've been entitled under Michigan Medical Marijuana Act. There are very conservative areas all around the state, but none of them are as wealthy as Oakland County and have the staying power to appeal to the ends of the earth."
Oakland County Prosecutor Jessica Cooper did not respond to multiple requests for an interview, but her feelings on the medical marijuana landscape can be gleaned from a 2010 op-ed she penned for The Oakland Press.
In the piece, Cooper called on the state legislature to refine the law, which she described as being abused by a "proliferation of individuals" using it as a shield "to conduct criminal activities never contemplated by voters." But she also acknowledged that the law "does not adequately protect the people it was designed to help."
Selman, arguably, is one of those people.
When medical marijuana patients and caregivers like Selman go to court for weed crimes, the MMMA affords them two ways to avoid conviction. There's Section 4 of the law, which allows for a dismissal of charges, and there's the Section 8 affirmative defense provision, which, if approved, allows a patient or caregiver to bring their case before a jury with the MMMA as their defense. The majority of the accused opt for the latter route, because, in a perfect world, someone who meets the tougher criteria for a Section 4 dismissal wouldn't be arrested or charged in the first place.
While Section 4 sets hard limits — each patient is allowed to possess 2.5 ounces or grow 12 plants, and each caregiver is allowed the same amount for each patient registered to them — Section 8 uses wording like "a quantity of marijuana that was not more than reasonably necessary." The defense, the Marijuana Policy Project's O'Keefe says, was designed to provide "an avenue for good faith patients or caregivers to avoid a conviction for a relatively minor issue, provided they have a reasonable amount of marijuana and a doctor's recommendation."
Selman pursued the Section 8. After an evidentiary hearing in which he proved that a doctor had determined he'd benefit from marijuana and that he possessed no more marijuana than reasonably necessary for him and his patients, a judge determined he'd met the criteria to use the law as his defense. In her decision, the judge noted that, "in many instances, the court has found the motives of defendants to be transparent when seeking medical marijuana certifications. Here however ... the court does not find the evidence [that] reveals anything other than medical use ... it does not appear defendant is merely using his medical conditions as a cover for recreational marijuana use or [is] engaged in drug dealing."
Selman's case would have been left up for a jury to decide whether he'd violated the law, but the Oakland County Prosecutor's Office appealed the Section 8 decision before it could get to that stage. The appeals court would stay the case for two years until a key ruling would come down from the Michigan Supreme Court that adversely affected caregivers like him.
Selman puts his head in his hands as he explains how he was ultimately left unable to defend his actions.
In part, the emotional reaction comes because the wounds are still fresh — he was finally convicted in May — but also because he believes the ordeal has contributed to his deteriorating health. A bond order forced Selman to stop using marijuana shortly after his arrest, and since then he's repeatedly been hospitalized for acute nausea. He's also had to revert to taking prescription opiates for his chronic pain, and, as a result, says he's become more lethargic and tacked on upward of 50 pounds.
Selman is drowning in about $100,000 of medical bills because of those impromptu hospital stays and still owes several thousand dollars in court fines and costs. He'll have to pay an additional $125 fee to get his license back, which was suspended because of the felony drug conviction.
When I met him at his house a few weeks back before a lunch meeting (I drove), he panted and paused as he descended the several porch steps to the driveway. As I backed out into the street, he divulged that it would be just his fourth time leaving the house this year. He spends most of his time stuck there, as his wife is often away working one of three jobs "to keep a roof over our heads."
Selman was eventually found guilty because of the Michigan Supreme Court's 2015 interpretation of the criteria needed to have a Section 8 defense affirmed.
In a ruling that was aimed at bringing clarity to the confusion that had for years surrounded the law's immunity and affirmative defense provisions, the state's Supreme Court set a new hurdle for caregivers to prove each patient's bona fide doctor-patient relationship.
No longer was the Michigan Department of Licensing and Regulatory Affairs-issued medical marijuana card proof of that relationship, even though would-be patients are required to send a physician's certification to the state to become properly registered. Now, caregivers would have to get each of their patients to come to court and testify about personal health matters.
In Selman's case, this "lack of evidence" led the trial court in Oakland County to reverse its initial approval of his Section 8 defense. His ability to claim his actions were protected under the MMMA was abruptly rescinded.
"Patients were my downfall," says Selman, who refused to reveal their names during his evidentiary hearing. "After the way they treated me there was no way I could turn them loose on an almost 90-year-old woman with end-stage cancer. In my mind [revealing these people] was more criminal than what [the prosecutors] were doing."
Many marijuana defense attorneys say the requirement outlined in the People v. Hartwick puts an undue burden on caregivers and makes it nearly impossible for them to mount a defense.
But criminal defense attorney Lisa Dwyer notes it also puts a burden on their patients — sick people — who are now being compelled to disclose confidential medical information protected under the Health Insurance Portability and Accountability Act, or HIPAA.
"What if they don't want to get [on the witness stand] and say, 'I have seizures and I wet my pants' ... or maybe they have a disease that makes it very difficult for them to even speak or get around, and then suddenly they have to hustle into court," Dwyer says.
What's more, says Dwyer, "patients are frightened of and don't understand why someone they assumed was legal is being charged with a crime. They don't want to be involved."
One of her former clients, 28-year-old Andrew Cissell, learned this firsthand as he scrambled to get each of his patients to testify on his behalf at an evidentiary hearing in March.
Cissell was accused of multiple felony marijuana crimes stemming from a sale he made to a police informant. The informant had once been a medical marijuana patient, but lapsed on renewing his registration. While the legality of Cissell's actions was debatable, he wanted to leave that up to a jury to decide.
As Cissell went from one patient's house to another delivering subpoenas, he says he was greeted "like a leper." One patient — a childhood friend of his — shouted at Cissell to go away from behind a locked front door and eventually called the police. That patient never appeared in court.
Other patients, such as the mother of an ex-girlfriend and a friend with whom he'd had a falling out, turned their backs on Cissell as well. A judge therefore prohibited him from using the MMMA to defend his actions, saying "none of defendant's patients offered any evidence to support a bona fide physician-patient [relationship]."
Further, because he couldn't get patients to vouch that they would be the eventual consumers of the marijuana plants he was growing, the judge found Cissell had been unable to show that the amount of marijuana he possessed was "no more than reasonably necessary for ... treating or alleviating his own and his patients' ... medical conditions."
Cissell had been hoping to put the case before a jury with the medical defense at his side, but wound up copping a plea and serving 90 days in jail. He knew what the outcome of a jury trial would be without the ability to cite the Medical Marijuana Act in court.
In reality, few cases go on to actually have a Section 8 defense affirmed. Courts and prosecutor's offices don't keep stats on this, but a half-dozen Michigan marijuana defense attorneys put the number of cases that have gone to jury trial using the medical defense in Oakland County at fewer than a handful. Prosecuting attorneys from two other Michigan counties also said it's rare that a defendant meets the burden of proof necessary to bring their case to trial with the MMMA.
'An enforcement level that is not consistent'
Oakland County's Narcotics Enforcement Team deployed the informant who lured Cissell into an illegal sale three times before finally arresting him and raiding his home marijuana garden.
Officers say they were operating on intelligence, but those familiar with the case have attempted to cast doubt on the claim by pointing out the timing of the setup and subsequent search.
Cissell is an outspoken marijuana rights activist who was instrumental in the 2013 decriminalization of marijuana in Ferndale, the first Oakland County municipality to lift penalties on the substance. He'd been all over the news advocating for the effort in the lead up to his arrest, and had just turned in the petition signatures required to get the proposal on the ballot.
"We all know that [Cissell] was targeted by the sheriff for his political activities and that, without his visible media presence, he would never have been set up," says former Ferndale mayor and longtime city councilmember Craig Covey.
Covey is running to replace Oakland County Sheriff Michael Bouchard in next week's election, and says Bouchard spends far too many taxpayer dollars in pursuit of marijuana crimes.
"His position on this subject is bordering on hysterical," Covey says. "[Bouchard] is stuck in the 1970s, following the Nixon model on drug policy. He's using our resources to go after marijuana issues rather than to go after heroin."
Most of the arrests made by the Oakland County Sheriff's agency tasked with tracking down drug offenders are marijuana-related. In 2014 and 2015, the substance accounted for almost 30 percent of the Narcotics Enforcement Team's drug arrests. The number has been closer to 50 percent in some years since the passage of the medical marijuana law.
Many neighboring narcotics teams show similar percentages for marijuana arrests, but nearby Macomb County's numbers seem to suggest a different approach. Last year, while NET notched 225 marijuana arrests, the County of Macomb Enforcement Team reported just 15. This was out of more than 100 total arrests, even though more than half of the tips that came into COMET were marijuana-related.
Quisenberry of the Oakland County Sheriff's Investigative and Forensic Services Division acknowledges that marijuana laws are not uniformly enforced.
"Oakland County takes an aggressive investigative and prosecution stance on any illegal narcotic trafficking, including marijuana," Quisenberry says. "There's no community in the state of Michigan that says we will blatantly ignore violations of state law, but at the same time they're not committing the resources to aggressively enforce it. So ... you have across the whole state of Michigan an enforcement level that is not consistent."
The prevailing view among medical marijuana advocates and marijuana defense attorneys is that jurisdictions that take a more narrow view of what's acceptable under the MMMA are primarily driven by two factors: First, they've been slow or reluctant to adjust perceptions shaped by an era of drug policy in which all marijuana users were criminals, and second, they're unwilling to give up the money they make off of marijuana crimes.
"Marijuana is low-hanging fruit," criminal defense attorney Neil Rockind says. "There's no heroin smell, there's no cocaine smell. Marijuana cases for them, there's a lot of money in them and they're easy to detect. Police have the easiest time .... finding proof of and the easiest time prosecuting [them]." He also notes they're an easy source of forfeiture dollars.
Of course, law enforcement officials reject the notion that they're going after marijuana cases because they're easy to come by, and Quisenberry puts the amount of forfeiture dollars they bring to the Oakland County Sheriff's Office at about 5 percent of the total.
Forfeiture totals are not disaggregated by crime, but a review of yearly data found no clear correlation between changing trends in asset seizures and the legalization of medical marijuana.
"Certainly we believe that heroin and opiate abuse is costing lives, so therefore we're going to try to commit a high priority to heroin cases and prescription drug cases that are leading to heroin addiction," Quisenberry says. "But at the other side of that is the duty and obligation of when intelligence comes our way in which we have an obligation to investigate somebody who is trafficking in marijuana, we do that also."
But as police in the state secure more marijuana arrests by enforcing the laws on the books, the tide of public opinion appears to be moving in a different direction.
A poll in March found 53 percent of Michiganders in support of a proposed 2016 ballot initiative that would have legalized the recreational use of marijuana for those 21 and older. The MI Legalize effort was intended to, among other things, "eliminate the arrests of approximately 20,000 adults for simple cannabis use and possession every year in Michigan."
The group turned in more signatures than needed to get the measure on the November ballot, but state rules voiding signatures more than 180 days old caused the effort to fall short.
Despite the failed legalization attempt, the marijuana landscape in the state will still change for the caregivers left most vulnerable to arrest under today's legal framework.
Gov. Rick Snyder signed several bills in late September that overhaul the state's medical marijuana industry, in part by legalizing and regulating medical marijuana dispensaries, or "provisioning centers." The laws also create a new class of commercial growers who will have to apply for and purchase licenses to grow a minimum of 500 plants.
The Marijuana Policy Project has expressed cautious optimism that, because the new rules legalize dispensaries and non-smokable forms of medical marijuana like edibles, they'll minimize the "tremendous risk" of law enforcement interference to caregivers and related businesses.
Other medical Marijuana advocates, however, worry the laws will squeeze caregivers out of the equation, in part because the licenses to operate commercial grows could be too costly for them to obtain.
"Dispensaries are being stocked by caregivers and those caregivers are not going to have anywhere to sell product," Abel says. "So people who've been growing their business for eight years and perfecting a system hoping to move into the commercial market are going to have to either pay to get a 500-plant license, stay out of this system, or sell illegally."
And he says additional regulations like a seed-to-sale tracking system and secure transport requirement will inflate the prices of the product sold at the newly licensed dispensaries, or "provisioning centers," and lead people to seek marijuana elsewhere.
"Unfortunately, the way this system is set up — it's going to encourage illegal sales, which will cause more law enforcement interaction, a lot more court cases, and so it's full employment for cops," Abel says.
The new licensing and dispensary rules won't fully kick in until late next year. At that time, proponents of marijuana legalization are expected to be readying a new ballot proposal. MI Legalize has announced it will mount a second petition drive to put the legalization question to voters in 2018, and the Marijuana Policy Project is exploring a 2018 effort in Michigan as well.
Of course, none of these potential changes will have the effect of protecting Selman. It is too late for him and others who waded into the marijuana industry at a time when the waters were far more murky.
Selman, who was not only denied a Section 8 defense but was later also denied a Section 4 dismissal, pursued a trial in which his lawyer says he was unable to mention his ailments or the fact that he even grew marijuana. A jury found him guilty.
Selman was convicted in May and sentenced to pay fines and costs. He received time served for the three days he'd spent in jail after his arrest. The judge didn't take the prosecutor's recommendation of 90 days.
Still, Selman is planning to appeal, more than six years after police first came to his Southfield home. Asked why he continues to fight, Selman says that, at this point, he's just trying to preserve his dignity.
"I didn't do anything illegal," he says. "And I've got three grandchildren. I don't want them going on the internet when they get old enough and seeing their grandfather was a felon."
He'd also like to prevail on appeal to have some of his faith in the justice system restored.
"Before this incident, I thought the law is the law," Selman says. "You know, you abide by it, the policemen are your friends, the judicial system is just. Boy, is that a bunch of hooey now. I don't believe that anymore."
Violet Ikonomova is a Washington D.C.-based journalist who hails from Royal Oak. She works as a writer and reporter at the Associated Press Broadcast News Center.