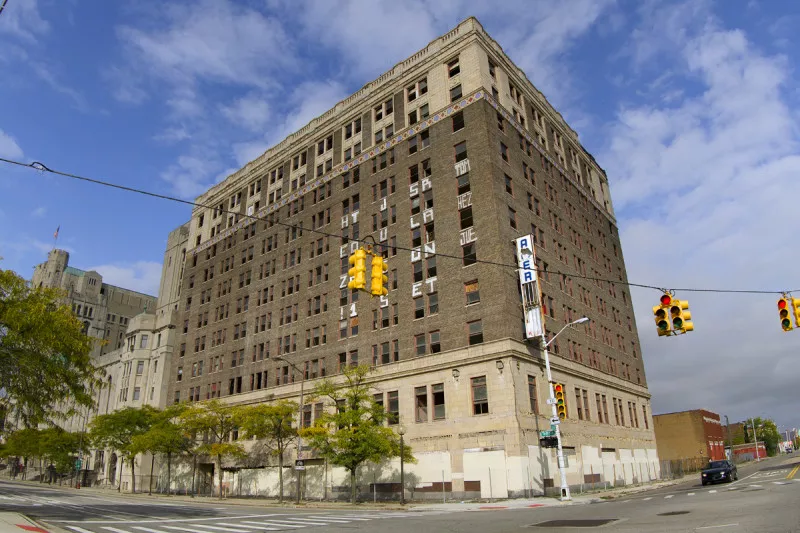 Detroit Mayor Mike Duggan's administration is offering $797 million of incentives to two billionaire developers, including the Ilitch organization, to build new residential units, hotel rooms, and office space in areas that should have already been transformed.
The offer, which still needs approval from the Detroit City Council, Michigan Strategic Fund, and Detroit Brownfield Redevelopment Authority, comes on top of the roughly $400 million that the Ilitches' Olympia Development has already received in taxpayer funds to build Little Caesars Arena and a surrounding neighborhood that never came to fruition.
The proposed new development between the Ilitch family organization and Stephen Ross's Related Cos. would cost an estimated $1.5 billion, more than half of which would come from public incentives.
The project calls for the construction of six buildings and the renovation of four more controlled by the Ilitch organization. It includes 695 mixed-income residential units, 467 hotel rooms across 10 properties, 1.2 million square feet of commercial office space, and 100,000 square feet of retail.
At least 20% of the residential units would be considered affordable housing for those earning the equivalent of an annual income of $35,800 or less for a two-person household.
Most of the development would take place south of Little Caesars Arena.
The public funding includes $616 million in brownfield tax reimbursements, $133 million in tax abatements, $48 million in Downtown Development Authority funding, and a $23.7 million low-interest loan.
The incentives would not come from the city's general fund.
If all goes as planned, which rarely happens when the Ilitches are involved, the city would receive $751 million in tax revenue over 35 years.
A decade ago, in exchange for previous public funding, the Ilitches pledged to build five new neighborhoods full of retail, residential units, restaurants, and nightlife marketed as District Detroit. It never happened.
North and west of the arena,
abandoned apartment buildings still dot the landscape
, despite promises from the Ilitches that they would renovate them.
Under the recent proposal, one of those apartments — 408 Temple — would be turned into housing units.
Coming soon: Metro Times Daily newsletter. We'll send you a handful of interesting Detroit stories every morning. Subscribe now to not miss a thing.

Follow us: Google News | NewsBreak | Reddit | Instagram | Facebook | Twitter