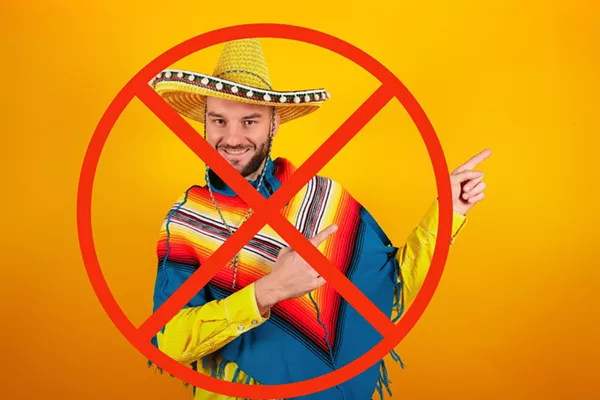 Let's cut the shit.
Cinco de Mayo has gone misunderstood for far too long. May 5 is not an excuse to wear your
Party City-purchased sombrero and mustache kit while adding an "o" onto the end of words in a crude attempt to sound as if you're speaking Spanish.

While many Americans intend to celebrate the holiday, it's likely that very few actually know what Cinco de Mayo is all about. For Mexicans, May 5 is the anniversary of the day the country notched a key victory over France when it invaded for a second time in the 1860s. We know many of you lushes likely had it confused with Mexican Independence Day, which is celebrated on Sept. 16.


There are plenty of ways to honor Mexico's complex and vibrant culture, heritage, and cuisine without being a tequila-soaked loser in a poncho. Take a moment to learn about organizations that work for immigrant rights and justice, listen to some traditional Mexican music (ranchera, grupero, and Tejano) and for the love of god please don't attempt an offensive accent.

If you're looking to mindfully celebrate the holiday check out some of these local events.
Hamtramck Moose Lodge #1670
9421 Conant St., Hamtramck; 313-871-9115
Pregame with an all you can eat taco buffet at the Hamtramck Moose Lodge #1670. A $7 donation gets you in the door from 4 p.m.- 8 p.m. Drinks will be available for purchase.
54th Annual Cinco de Mayo parade
Patton Park, West Vernor Hwy., Detroit
Southwest Detroit will host its annual parade on Sunday, the day after the holiday.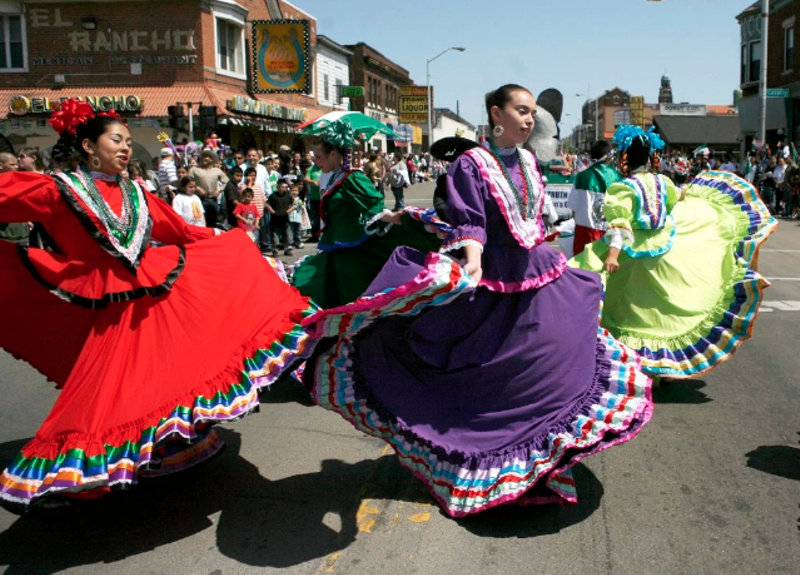 Tequila Tasting and salsa dancing at La Casa Detroit
1502 Randolph St., Detroit; 313-285-8332
A VIP event for a lucky 50 people. $20 gets you access to La Casa VIP Cigar Lounge upstairs, an Avion tequila tasting, and a beginners Salsa dancing class. Cigars will be available for purchase. The event runs from 7 p.m.- 11 p.m.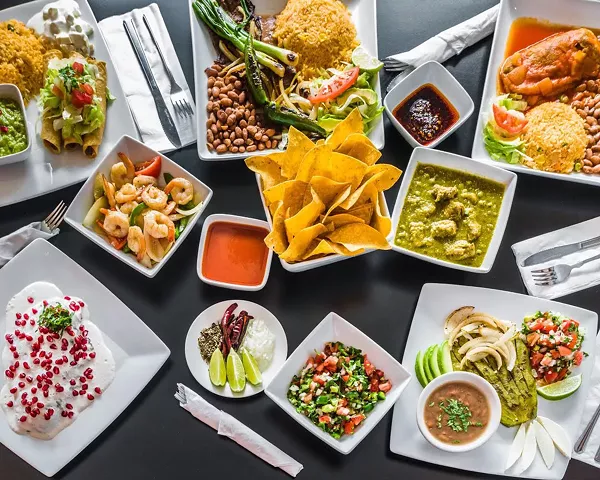 1789 Field St., Detroit; 703-424-1918
A new business that's bringing the warmth and rhythm of Mexico City to Detroit. Join them from 5-midnight p.m. with a $10 suggested donation for an all you can eat Mexican menu.
Candle making at Molina Sensations:
16026 West McNichols, Detroit; 313-427-4219
Who doesn't love candles? From 2 p.m.-5 p.m. bring a friend and make a Cinco de Mayo inspired candle for $10.
Latin Jazz at Baker's Keyboard Lounge
20510 Livernois Ave, Detroit; 313-345-6300
A celebration with song, dance, food, and drink. The LL7 Latin Jazz Orquesta will play arrangements of Latin jazz and Salsa classics. The party goes from 8 p.m-midnight.
Get our top picks for the best events in Detroit every Thursday morning. Sign up for our events newsletter.