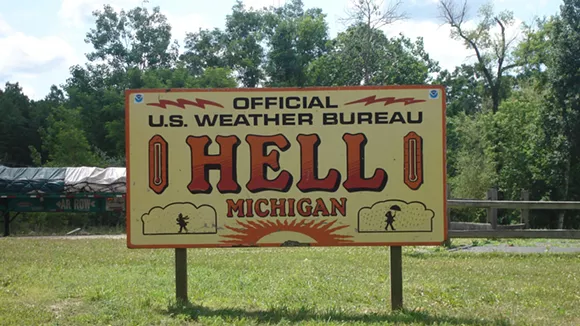 John Colone is learning the hard way that finding the right buyer for a piece of real estate can be Hell.




Colone, the unofficial mayor of Hell, Michigan, originally listed the five acre property for $1.3 million, then dropped it to a devilish asking price of $999,666. But after more than a year without a buyer, he's lowered the gimmicky price to a nice, round $900,000.




The property comes with the small businesses Colone has started to capitalize on the town's notable name, including the Hell Wedding Chapel and Scream's Ice Cream Shop, as well as the rights to Hell-themed merchandise and slogans.




Colone appeared in the Livingston Daily holding a shirt with the slogan "Beer in Hell is Safer than Water in Flint." Other shirts available in his gift shop boast "Hell: It's Safer Than Detroit." We can't imagine why people aren't lining up to buy the rights to merchandise like that!


Here's hoping the next owner of Michigan's own slice of the underworld is a little less willing to travel the low road.