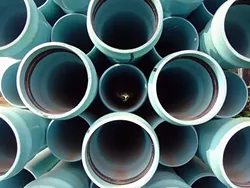 The Great Lakes Water Authority approved a 4.3 percent hike in service charges that begins July 1, according to the
Detroit News.
The price jump, which is 50 percent lower than last year's increase, is higher, still, than predicted. The
Detroit Free Press
reported
in May that the increase in water and sewer bills would amount to 3.2 percent.
The spike, which will affect suburban bills, was previously attributed to unpaid bills from the city of Highland Park.
"If they'd been paying their sewer bills on a regular basis, the average increases would be 1.7 percent," Great Lakes Water Authority Chairman Robert Daddow told
Freep
last month.
The city of Highland Park owes nearly $30 million in unpaid bills, according to the GLWA, which took over for the Detroit Water and Sewerage Department in January.
That said, since the spike passed Wednesday (5-1), the reasons for the increase have expanded.
As Daddow told the
Detroit News
Tuesday, other causes for the upswing in price, include the imminent departure of Genesee County — one of the department's largest customers — as it readies itself for the completion of the
Karegnondi Water Authority
. (In 2014, Genesee County and Flint
signed onto the KWA
, which is expected to be finished in 2017 — the county stuck with DWSD until completion, while Flint switched to the Flint River.) The loss is expected to take away about $18 million in revenues from the GLWA, according to the
News
.
Daddow also attributed to the spike in prices to the costs of repairing the Detroit wastewater treatment plant, which was devastated in a fire this past spring.
"We have a whole series of issues," Daddow told the
News
after the vote. "If we lower the rate this year, it just makes it harder to keep increases down next year."
This is the first time the GLWA has set rates since DWSD was running the show.