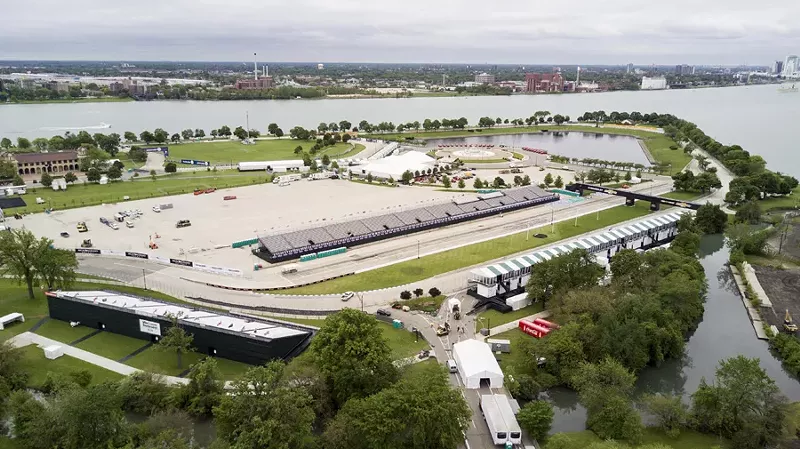 In a speech at the Belle Isle Boat House on Friday morning that was filled with half-truths and misleading information, a Detroit Grand Prix official laid out a proposal to keep the race running on Belle Isle.
In exchange for a three-year contract with an option to extend for two more years, the Grand Prix would start setting up around April 14 instead of April 7. (It's worth noting here that the high temperature on Monday, April 8 this year was 39 degrees.) It would also pay an additional $185,000 to various entities and projects.
That's it. And they have the audacity to bill this as a "compromise."
That would mean billionaire race organizer Roger Penske still gets to
restrict access to a large part of the island
for over 60 days each year. That means
more of the traffic jams
. That means the island still turns
into a construction zone for months
. That means more of the annual
destruction of the island
, closures
due to overcrowding
, concrete barriers, fencing, and all the other problems that turn Detroit's 982-acre island park into a giant headache each spring.
In short — if the state ultimately approves the proposal — the park-going public loses and the billionaire wins.
The Michigan Department of Natural Resources, which leases the park from the city of Detroit, will consider the contract. Ron Olson, the DNR's Parks and Recreation Chief, tells
Metro Times
that he hasn't yet received a formal proposal from the Grand Prix.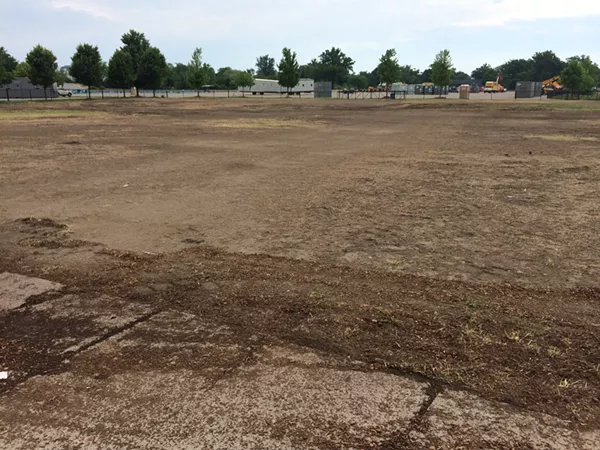 Of course, Grand Prix officials are spinning this differently. But much of what Grand Prix manager Michael Montri told a packed house at the Boathouse during the Grand Prix's pitch simply isn't true.
One of the main issues is the length of time that it takes Penske's team to set up and break down the race — 68 days this year. It took another couple weeks to remediate all the grass it damaged around the Scott Memorial Fountain and on the island's southwest side.
The bottom line is this: 68 days is one of the longest construction timelines for a major street race. We know because we checked with every major street race in the world. The Toronto Honda Indy's construction period is about 47 days shorter than that in Detroit. Races in St. Petersburg, Florida and Monaco are similarly much shorter.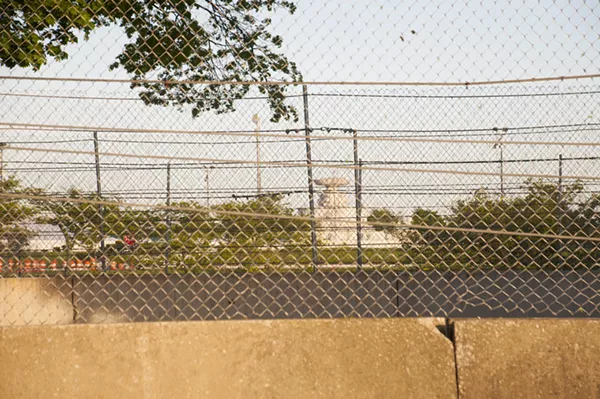 But Penske wants to slice and dice the numbers a different way. Montri told the audience at the Boathouse that the Grand Prix is right in the middle of the pack when it comes to the number of days it takes to set up a mile of
race
track.
However, his numbers are inaccurate, and we
previously debunked his claims
. To summarize, the Grand Prix's track is 2.3 miles, and it takes 68 days to set up and break down. 68 days/2.3 miles = 29.5 days per mile.
In Toronto, the 1.8-mile course is up and down in about 21 days. 21 days/1.8 miles = 11.6 days per mile. (And all its construction is done at night with no road closures.)
In St. Petersburg, reports put construction between 18 days and around four weeks. Its course is 1.8 miles. 28 days/1.8 miles = 15.5 days to set up one mile of track, on the high end.
When we previously questioned Montri on his figures and presented him with the accurate math, he said that there are two sides of the street, so you have to double the length of the course. That's clearly a ludicrous attempt to make it appear that the race's construction timeline isn't longer than most others, but it's also irrelevant. That's because the race is still on the island for 68 days, and that's a really, really long time to for a billionaire to take control of a public park for his own event.
Montri also claimed race organizers significantly shortened the construction timeline from what it was a couple years ago. If you think 68 days is bad, Penske's crew used to be out there for four months, and they somehow think they deserve praise for cutting it to 2.5 months.
Montri also pointed to $13 million in "improvements" that the Grand Prix made on the island. However, most park goers don't consider the Grand Prix widening roads and laying down a 10-acre concrete platform over an area that was once grass an "improvement."
Next, Montri highlighted the race's alleged economic impact. He points to $58 million in spending and a $31 million economic impact. However, we previously spoke with economists who say that
his numbers are inflated, and the race's true economic impact is much, much lower
.
There's been little from the DNR to indicate that they won't approve the contract. If that's what happens,
this one could land in the courts
.
So many restaurants, so little time. Find out the latest Detroit dining news with our weekly food newsletter delivered every Friday morning.