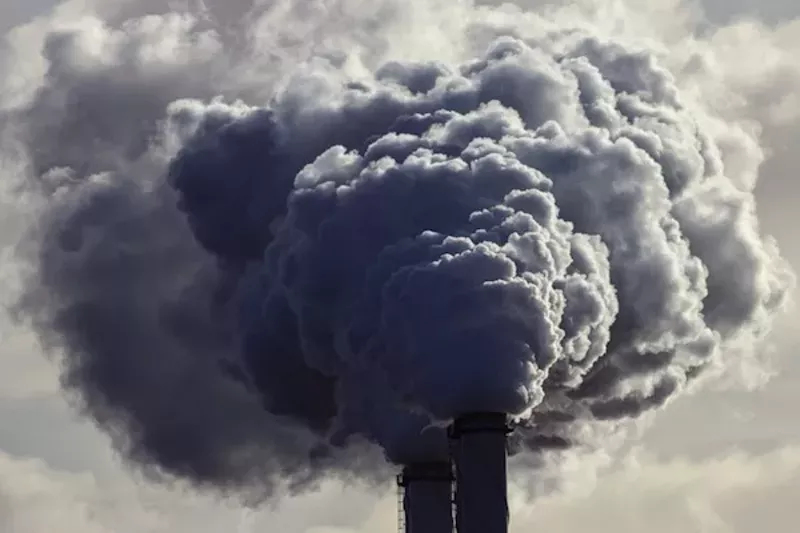 In recent years, no state agency has had as high a political profile as the Michigan Department of Environmental Quality.
It was created by Gov. Snyder as one of his first acts as governor, lifting the regulatory functions out of the state Department of Natural Resources as did his Republican predecessor, John Engler.
The agency was not envisioned as a watchdog so much as a
"partner in development"
with the people it issues permits to.
When Flint officials cried foul about lead in city water, MDEQ officials dismissed their concerns.
When more than 99 percent of commenters frowned upon Nestlé drawing more water from Michigan, MDEQ approved the increase.
When Detroiters demanded stiffer penalties and higher fines for the Detroit incinerator's overages, MDEQ decided not to act on these public comments.
The head of MDEQ is Heidi Grether, who was manager for BP during the company's disastrous 2010 oil spill.
Though there are plenty of conscientious people who work at MDEQ, for these reasons and more, many Michiganders view the department as a corporate-friendly rubber stamp for whatever the development, extraction, and waste disposal businesses want.
Compare that with what some Republicans have said. Last September, Michigan Senate Majority Leader Arlan Meekhof sent a letter to Gov. Rick Snyder signed by a majority of the state's GOP legislators. The letter reportedly read, "While we can appreciate the role of the DEQ, we see a pattern of unreasonable overreach when it comes to implementation and enforcement of laws and regulations that is alarming, and it seems that this concern has become more evident over the last couple of years."
Complaints included a mentality of "heavy-handed enforcement," "significant" fines, and delayed action on permit approvals.
By December 2017, Senate Bills 652, 653, and 654, were working their way through the state legislature. The legislative package — called by critics "The Fox Guarding the Hen-house Act of 2017" — would give boards stacked with business members final say over who gets permits. The legislation's lead sponsor, state Sen. Tom Casperson (R-Escanaba), complained that the DEQ has too often based its decisions on what's good for the environment, or what scientists have to say. "Environmental groups' voices, and that of their scientists, seem to dominate the process," Casperson told the
Detroit Free Press
.
Are you getting whiplash from all this? You're not alone. In fact, the idea that the MDEQ is a watchdog group populated with eggheads who delight in hassling businesses would seem to be a fiction designed to finally muzzle any state regulatory efforts on behalf of environmental quality.
But the drama did its trick. Today, Gov. Rick Snyder signed the legislation, which means that in the rare instances where the MDEQ doesn't approve a permit, there will be a board stacked with those who pollute and exploit nature for a "second opinion." It has environmentalists hopping mad.
In a statement, Cyndi Roper, Michigan Senior Policy Advocate at the Natural Resources Defense Council said:
The people of Michigan deserve better than polluter panels making decisions about the quality of their air, water and health.

Weeks after Michigan was rightly celebrated for putting the nation's strongest protections in place against lead contamination of drinking water, Governor Snyder is signing off on a system that would make similar improvements nearly impossible in the future. It is highly unlikely the new polluter panels would have signed off on Michigan's Lead and Copper Rule reforms if they'd been given the chance — or, for that matter, any strong policies on toxic waste cleanups, sewage and toxic chemical dumping, clean air or protection of the Great Lakes.

The MDEQ Scorecard on Governor Snyder's Dashboard shows the Agency denied less than one-half of one percent of pollution permit requests last year. That apparently wasn't business friendly enough, so the polluter panels will ensure profits are put ahead of Michiganders' health. The fox isn't even pretending like it will guard the henhouse…
Stay on top of Detroit news and views. Sign up for our weekly issue newsletter delivered each Wednesday.