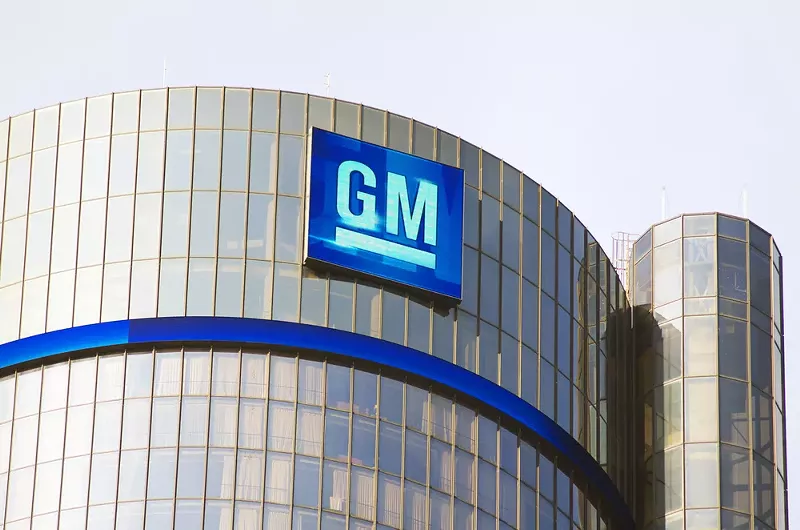 General Motors announced on Monday that it would idle production at five U.S. and Canadian automotive plants in 2019.
The Warren transmission plant and the Detroit-Hamtramck assembly plant — which produces the Chevy Volt, Buick LaCrosse, and Cadillac CT6 — will halt production in 2019 as the company restructures to cut costs and refocus its efforts on electric vehicles. The three remaining plant closures are located in Lordstown, Ohio; Oshawa, Ontario; and Baltimore, Maryland.
In total, GM could expect to slash 14,700 positions in both factory and white-collar sectors in 2019, the
AP reports
. This would result in a cut of 15 percent of GM's 54,000 employees in North America. The moves are part of a restructuring plan to cut $6 billion in costs that also includes
discontinuing the Chevy Cruze, Volt, and Impala
. It's the biggest restructuring for the biggest U.S. automaker since it filed for bankruptcy a decade ago.
However, GM CEO Mary Barra said the cuts aren't related to an anticipated economic downturn. "We are taking this action now while the company and the economy are strong to keep ahead of changing market conditions," Barra told reporters.
The company says the plant closures reflect a changing consumer market, which sees customers purchasing more trucks and SUVs than cars and the increasing use of ride-sharing services. The idled factories will be involved in contract negotiations with United Auto Workers next year which could determine whether the plants will close, or if they will build different vehicles.
"This callous decision by GM to reduce or cease operations in American plants, while opening or increasing production in Mexico and China plants for sales to American consumers, is, in its implementation, profoundly damaging to our American workforce," Terry Dittes, UAW Vice President, Director GM Department,
told WXYZ
. "GM's production decisions, in light of employee concessions during the economic downturn and a taxpayer bailout from bankruptcy, puts profits before the working families of this country whose personal sacrifices stood with GM during those dark days. These decisions are a slap in the face to the memory and recall of that historical American made bailout."
This fall, GM offered a buyout to more than 18,000 white collar workers that were eligible for retirement. The company fell short of its buyout goal, however, which means that the company anticipates white-collar layoffs.
Barra did not blame the cuts on President Donald Trump's tariffs. Previously, Ford Motor Co. CEO Hackett said Trump's tariffs
will cost the company $1 billion in profits
. Earlier this year, the company announced it will haltproduction of all of its cars except for the Mustang.
Stay on top of Detroit news and views. Sign up for our weekly issue newsletter delivered each Wednesday.