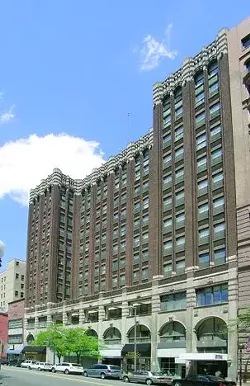 WHEN YOU LOOK at unemployment and income rates, Detroit is pretty much the poorest big city in the United States. At the same time, southeast Michigan is historically the most racially segregated area of the country.
Those two attributes stand out big-time in research titled "Residential Segregation, Spatial Mismatch and Economic Growth across U.S. Metropolitan Areas" and reported in Urban Studies magazine this spring.
Researchers found that when poverty rates and segregation are high in metropolitan areas, those regions perform economically worse relative to less segregated places. In looking at U.S. big city data from 1980 to 2005, they concluded: "both racial and skill segregation have a negative impact on short- and long-term economic growth ... Further, the negative impact of the variables associated with spatial mismatch is also revealed. The results clearly point to the need for mobility policies that favor non-White households and comprehensive strategies that promote economic opportunities in low-resource communities in the U.S."
In an interview published by the Atlantic Cities website, Harrison Campbell, one of the researchers, discusses three solutions to the problem: fix housing issues so that low-income people can live closer to jobs; stimulate the economy where poor people live; and fix the transportation system so poor people can get to jobs that may not be near where they live.
That's pretty much what we need in Detroit, but we may not get there because of shortsighted solutions focused on quick profits. For instance, the idea of fixing local transportation via the on-again, off-again M1 rail line along Woodward Avenue makes a lot of sense. The federal OK we recently got means it's probably on — although that's just for the piece from Jefferson Avenue to West Grand Boulevard. Well, it's a start. We need the train to go all the way to Pontiac. We need another from the New Center to the airport and on to Ann Arbor. Now that would be a good start.
However, gentrification and housing have become troubling as the developments begin to boom. There have been several news stories recently detailing actions by owners of Detroit apartment buildings who have told residents they have to leave as the buildings are redeveloped for a higher-income clientele.
One of those is 1214 Griswold, a 127-unit, 12-story building in the Capitol Park area of downtown that houses low-income senior citizens who receive federal vouchers to pay their rent; the building was recently purchased by a Birmingham-based group called 1214 Griswold Apartments LLC.
The new owners plan to convert the building to market-rate apartments and have given current residents a year to move out. That year is pretty benign next to the surprise tenants in three apartment buildings on the 400 block of Henry Street, just off Cass Avenue, got a few weeks ago. The owner, Peter Mercier of Grosse Pointe Farms, told residents that the buildings were being sold and the new owner wants them all out by May 20.
Also, several buildings in the New Center area are going through upgrades to turn blighted buildings into magnets for new, upscale tenants at the north end of the M1 rail route. Down on the riverfront, the Alden Park Towers has been renamed the Alden Towers and is undergoing a renovation to turn the units into luxury apartments.
On the surface this seems to be positive change. Old, run-down buildings are getting new life and attracting a higher-income clientele. But are we really developing, or are we trading one set of problems for a different set? There have already been numerous incidents as new Midtown businesses collide with poor and homeless people who have lived there for years. At the same time, many of these developers are masters at using tax abatement strategies, grants and other incentives to fund renovations, effectively using some of the taxpayers' own money to price them out of the market.
"Where are the poor people going to be?" asks Lottie Spady, media director for the East Michigan Environmental Action Council, which is housed in the Cass Corridor Commons building.
"Nobody has answered that. There are more than five buildings that residents have been given notice that they have to leave or reapply. There's this economic rationale that unfortunately sees the community members as just collateral damage to that development strategy," Spady says. "We need solutions to address those most impacted by joblessness, homelessness and low income. We're creating solutions that concentrate the wealth and the resources on the usual suspects, sweeping through the city and sweeping out those who can't pay."
There is nothing wrong with new development that doesn't exacerbate the long-term problems for short-term profits. Poor people are a fact of life. Unfortunately, many people with money would rather not see them or think about them, let alone rub elbows with them.
But you don't just grab them and throw them somewhere else, as Detroit Police are apparently doing to street people in the Greektown area, grabbing them and just dropping them off in neighborhoods miles away from downtown. Maybe that makes downtown prettier, but it isn't doing much for the neighborhoods where the majority of Detroiters live.
Poor people have a right to exist and they have to be somewhere. In Detroit, the problem is elevated because many of those poor people are black and many of the new, higher income people are white.
We ran into this in the 1960s when the first wave of urban renewal washed across the city. There were developments slated for mixed low-income and higher-income housing, Lafayette Park for example. However, low-income was equated with black people and race-mixing was not viewed positively by the powers that be, so low-income was separated from middle- and high-income developments. Now we have the present sad situation and not a lot of thought about how to really fix the problems.
The M1 rail line is coming down Woodward along with a lot of business development support by foundations and government. However, it seems that the people most in need are being squeezed out. Transportation is coming down Woodward and housing is being developed along the Woodward corridor. But the poor people are being pushed away from the transit line. Not all of the jobs at Wayne State University, and the Cultural and Medical Centers are for professionals with degrees. There are people who mow the lawns, paint the walls, tend the parking lots and more. They should be able to live near to where they work.
So what's the solution? George Galster, a professor of urban studies at Wayne State University and author of Driving Detroit, has wrestled with the subject. He points out that there is plenty of available housing for low-income people around the city, but there are other issues at hand such as connection to the community.
"We have to support the in migration of people with disposable income to the neighborhood, but we should not ignore the cost that this process will have on our poorer citizens," says Galster. "I think that Detroit would be best served by the recipe of nonprofit owned buildings within a gentrified area. I think we have some strong community development corporations in this city that have proven that they can manage some developments well."
That's pretty much the same solution the academic researchers came up with. At least the academics are agreeing with each other. Now the question is can the politicians and the developers see beyond the quick profits to really fix what is wrong with Detroit.
Larry Gabriel is a writer, musician and former editor of Metro Times. Send comments to [email protected]