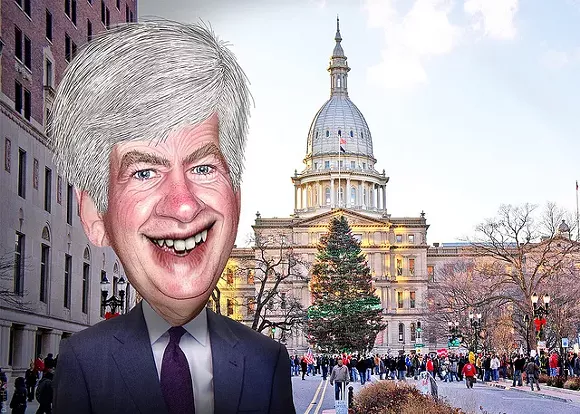 The editors at Fortune Magazine are ranking the epic leadership fails of 2015, and our very own Governor Snyder is at the top of the list.
The Fortune team honored the tough nerd with the "Don't Blame Me, I'm Just the Governor" award in their round-up of the
World's 19 Most Disappointing Leaders
, putting him among the likes of Volkswagon CEO Martin Winterkorn and everyone's favorite drug company douchebag Martin Shkreli.
It wasn't just Snyder's role in the water crisis that earned him the top spot; it was also his immediate deflection of blame to the EPA and anyone else who seemed close enough to plausibly take the heat.
Want to weigh in on who you think is the year' biggest failure?
Vote in Fortune's reader poll
, where Snyder currently has a commanding lead over second-place loser Chris Christie.
Pretty sure this is something Snyder won't be including on his
LinkedIn
.