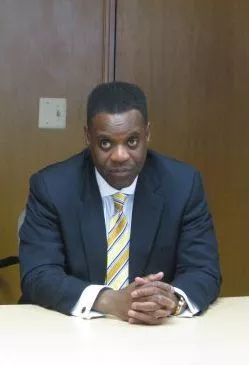 Our May 15 News Hits column ["The Orr-acle Speaks!" May 15, 2013, Vol. 33, Issue No. 31]— which looks Emergency Manager Kevyn Orr's initial report on Detroit's fiscal condition — prompted Dallas to post this response:
I think you're being unnecessarily harsh on Orr. It's difficult to deny that the public sector in Detroit is, at best, barely functional (not a knock on its employees, of course). What you attribute in his report to partisanship I would more likely attribute to practicality-blasting Lansing in financial reports may make for a juicy story and score him brownie points with the citizenry, but realistically there is little that can be done about that in the scope of Orr's legal role. On the other hand, things like, y'know, keeping relatively accurate financial records and things of that sort is low-hanging fruit that can implemented quickly (at least in theory...Bing sure didn't seem to be able to make much headway on that) and deliver immediate benefits.
Regarding our May 15, 2013 cover story "Penrose Rising," someone who describes herself as a "A girl from the Penrose hood" posted:
I love this story, and wish the young man and his family all the best in pursuing his career as an urban farmer. How wonderful to be able to get fresh produce grown on your own street by your neighbors. Heartwarming. Anyone thinking this might be reported on a national news show?
Jack Lessenberry's May 15, 2013 column excoriating the state's Republicans ["They don't Care What You Think"] generated this online rebuke from Becky:
Where have you been Jack? The first evidence of the GOP's disdain for the citizenry and our democratic principles came with the emergency financial manager law signed soon after Snyder's inauguration. If I recall correctly, you supported the man and basically said give him a chance? Well, Snyder and the rest of the GOP have subsequently goose stepped over any remaining semblance of democracy in this State and you and other media types have been mostly complacent or worse yet, complicit. Train's done left the station Jack — you missed it by a few years.
Send letters (250 words or less, please) to 733 St. Antoine, Detroit, MI 48226; faxes to 313-961-6598; e-mail to [email protected] Please include your telephone number. We reserve the right to edit for length, clarity and libel.