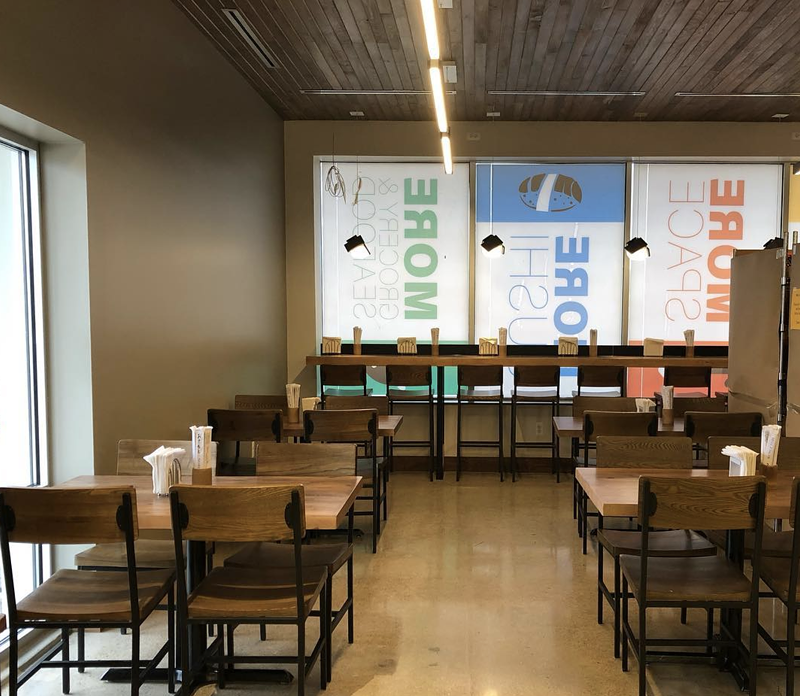 Noble Fish's once-cramped counter and dining room in the back of its Clawson grocery store is much larger now that a dining room expansion is complete.
The shop, which is considered one of metro Detroit's best for sushi, announced on its Facebook
page
that it completed the project, which it started last year. It took over the neighboring spaces previously occupied by European-style Tirana Cafe and a salon in the same strip mall.
The project also aimed to streamline the carryout process, and Noble Fish noted a new dine-in ordering process in which customers fill out their menu, hand it to the chef, and pay at the counter.
There's still more work to be done, which includes more seating and an expansion of the grocery store. White Wolf Japanese Patisserie, which is owned by New Jersey-based True World Group, LLC, and also owns Noble Fish and One World Market in Novi, will open several doors down from Noble Fish.
So many restaurants, so little time. Find out the latest Detroit dining news with our weekly food newsletter delivered every Friday morning.