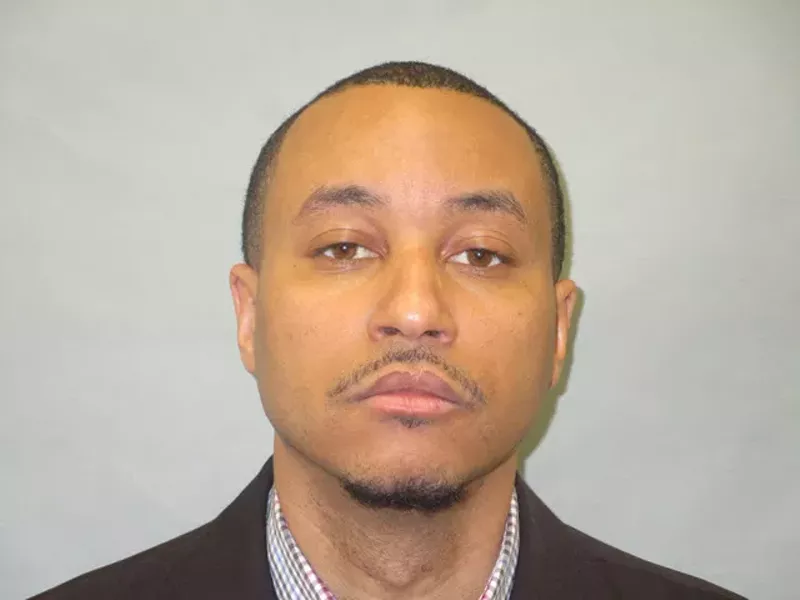 Former state Sen. Virgil Smith Jr. pleaded guilty Wednesday to two charges stemming from a 2015 case in which he opened fire on his ex-wife's Mercedes-Benz with an AR-15 rifle.
In exchange for his guilty pleas, Wayne County Prosecutor Kym Worthy's Office agreed to a sentence of probation and dismissed charges of felonious assault, domestic violence assault and battery, and felony firearm. Smith pleaded guilty to malicious destruction of property and reckless discharge of a firearm.
He's scheduled to be sentenced by Wayne County Circuit Court Judge Lawrence Talon on Oct. 28. Smith and prosecutors reached a sentence agreement that calls for him serving probation until March 14, 2021.
Smith, 40, had previously reached a plea agreement that would have prohibited him from holding elective office during a five-year probation period. As part of that deal, he served about nine moths in jail in 2016. But Smith violated the agreement by running for a Detroit City Council seat in 2017, a race he lost.
The Michigan Supreme Court ruled in July 2018 that Smith cannot be barred from running for office as part of a plea agreement. Prosecutors reinstated the previous charges.
The violent encounter happened after Smith's ex-wife Anistia Thomas told police that she saw another woman in Thomas' bed. She and Thomas got into a physical confrontation, and she said he assaulted her. After Thomas was outside the home, she said Smith grabbed a semi-automatic rifle and began shooting at her.
"He actually tried to kill me," she
told the Detroit Free Press
earlier this year. "He shot at me with his AR-15."
Smith denied shooting at her, instead saying he shot at her car when she was not inside it.
Stay on top of Detroit news and views. Sign up for our weekly issue newsletter delivered each Wednesday.