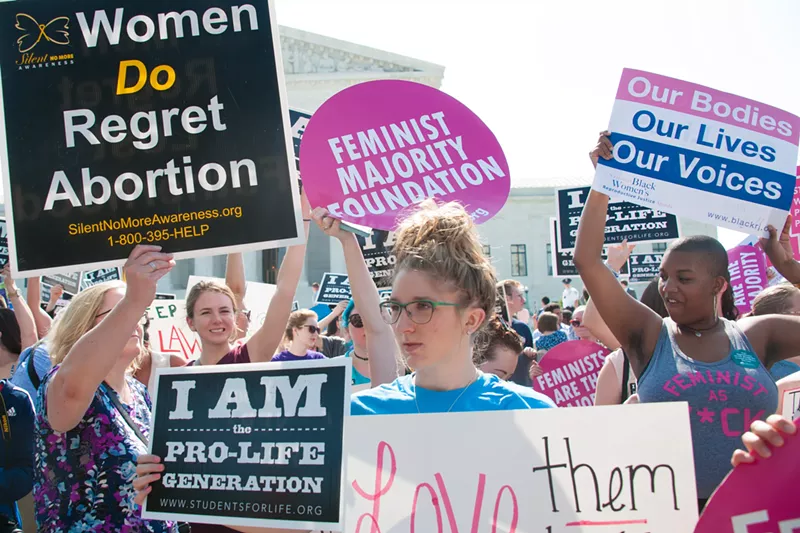 The Michigan Legislature voted Tuesday to prohibit abortion by dilation and evacuation in the second trimester, excluding instances where it would save a woman's life.

Both the Senate and House passed the legislation, with a 22-16 majority in the Senate and a 58-51 majority in the House. Though Gov. Gretchen Whitmer said she would veto the bill, anti-abortion activist group Right to Life is working to circumvent the need for her signature by setting a citizens' initiative in motion, according to The Washington Post. If the initiative is successful, lawmakers could move forward without Whitmer's signature.

Dilation and evacuation has already been barred in 12 states across the U.S., including in West Virginia and Mississippi, though it's on hold in eight of those states due to various legal challenges. Alabama passed a bill on Tuesday that would ban nearly all abortions, and Georgia just signed into law a bill that will outlaw abortion after a fetal heartbeat can be detected.


The bills appear to be part of a nationwide effort to bring anti-abortion bills in front of the Supreme Court to eventually overturn Roe v. Wade.
Alabama House Rep. Terri Collins, who sponsored the bill,
told NBC News
on Tuesday that the bill was designed to be challenged and brought to the Supreme Court.
"This bill's purpose is to hopefully get to the Supreme Court and have them revisit the actual decision, which was, is the baby in a womb a person?" Collins said. "And we believe technology and science shows that it is. You can see that baby tissue develop all the way through now."


According to BuzzFeed News, it is likely that anti-abortion activists know that opponents will sue over these six-week abortion bans, as similar legislation has been struck down by lower courts in the past. The aim of anti-abortion activists is likely then for the issue to move upward to the Supreme Court.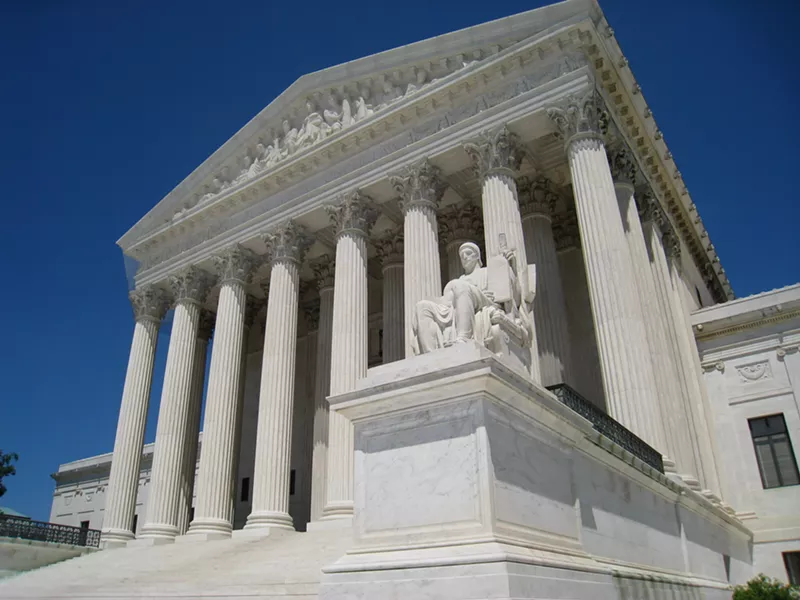 The effort to overturn Roe v. Wade has recently accelerated because the Supreme Court moved to the right after the confirmation of Justice Brett Kavanaugh. When Kavanaugh was testifying before the Senate Judiciary Committee before he was
confirmed as a Supreme Court justice,
he declined to state that he would refrain from reversing Roe v. Wade, and has written in the past that he would be open to more strict abortion regulations.


Back in October 2016 before the presidential election, Trump vowed to make efforts to overturn Roe v. Wade if he were elected. He said it "will happen, automatically" if he were to get a chance to appoint justices to the Supreme Court — which he of course did, when he appointed Kavanaugh.


Abortion rights advocates are in an awkward spot, because with every lawsuit they file against the anti-abortion bills, the closer the case gets to the Supreme Court. While the Supreme Court does not usually prefer to overturn precedent, it has happened in the very recent past. On Monday, the courts overturned a 1979 ruling which indicated that states are not immune to
private lawsuits in the courts of other states.


In response to this overturning of precedent, Justice Stephen G. Breyer wrote: "It is "dangerous to overrule a decision only because five Members of a later Court come to agree with earlier dissenters on a difficult legal question."


He continued: "Today's decision can only cause one to wonder which cases the Court will overrule next."
Stay on top of Detroit news and views. Sign up for our weekly issue newsletter delivered each Wednesday.