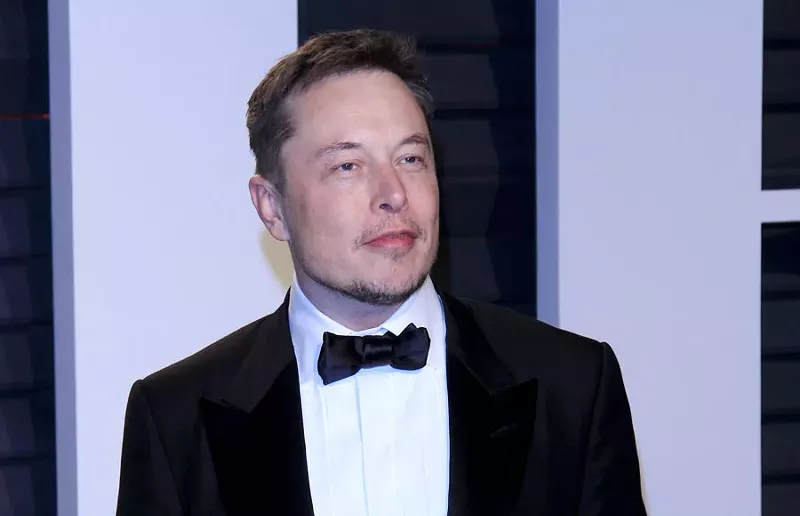 Tech billionaire Elon Musk surprised students at an assembly at Flint's Doyle-Ryder Elementary School on Friday, announcing the creation of a new STEM-focused junior high school and inviting some students to tour his SpaceX rocket factory in California.
According a statement from Flint Community Schools, the district will open the STEM junior high school in the 2019-2020 school year, thanks to support from the Musk Foundation and the Charles Stewart Mott Foundation. The school was authorized by the Flint Community Schools Board of Education in December.
Students will be selected by the district based on academic merits, with funding for the trip provided by the Musk Foundation.
"My hope is to inspire the students of Flint to want to make things, just as I did as a child and as a young engineer," Musk said, according to the statement. "I want students to know that through hard work and a belief in themselves, they can pursue and achieve the unimaginable."
It's the latest news from Flint regarding Musk. In October, the Elon Musk Foundation
donated $480,000
for water filtration stations in the school district while the city recovers from the Flint water crisis, which will be installed in the spring. Then in December, the foundation donated
another $423,600
to buy laptops for the district's middle school students.
Musk became involved with Flint thanks to Twitter trolls. After Musk tried, and failed, to develop a miniature submarine to rescue a soccer team trapped in a Thailand cave last summer — Thai Navy SEALs beat him to the punch, rescuing all of the party — Twitter users
goaded him into doing something to help Flint
.
Stay on top of Detroit news and views. Sign up for our weekly issue newsletter delivered each Wednesday.