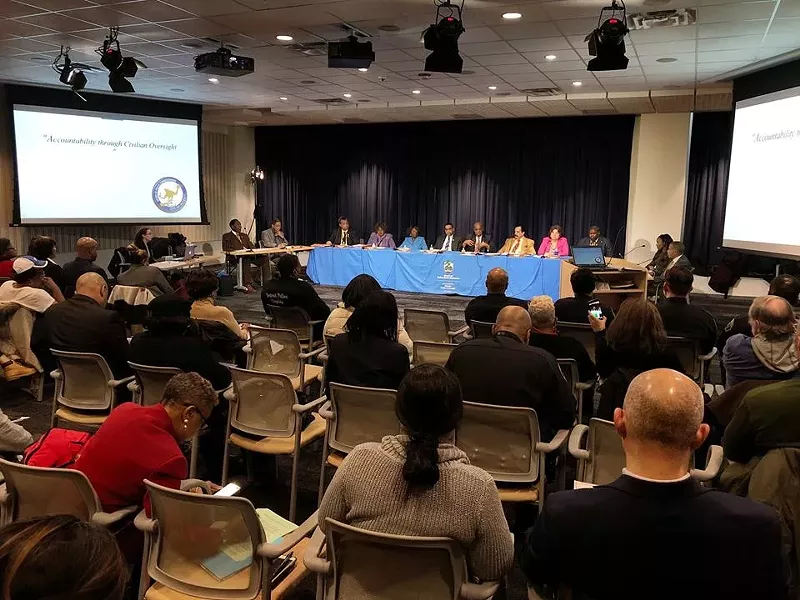 A Detroit police commissioner on Thursday called for a federal investigation to determine whether Police Chief James Craig and his top brass falsified crime statistics.
But Willie Burton's colleagues abruptly ended the meeting to prevent him from introducing a resolution to demand an investigation.
It was an unusual move by a board that was created in 1974 to provide civilian oversight of the police department.
Burton's call for a federal probe follows a series of stories published by Deadline Detroit and Motor City Muckraker that demonstrated the police department's violent crime statistics and response times were higher than the chief disclosed to the public.

"We don't need a rubber-stamp board," Burton told Metro Times after the meeting. "Our citizens are hurting and deserve adequate police services and response times."

Burton, along with a handful of residents, also called for Craig to resign as deputy mayor to focus full-time on crime. But commission President Willie Bell interrupted Burton numerous times, saying, "These remarks are inappropriate."

Bell's protection of the chief is no surprise. He often defends Craig before examining evidence and is close to Mayor Mike Duggan.

When Bell ran for state House in 2016, Duggan helped knock on doors and raise money for the campaign.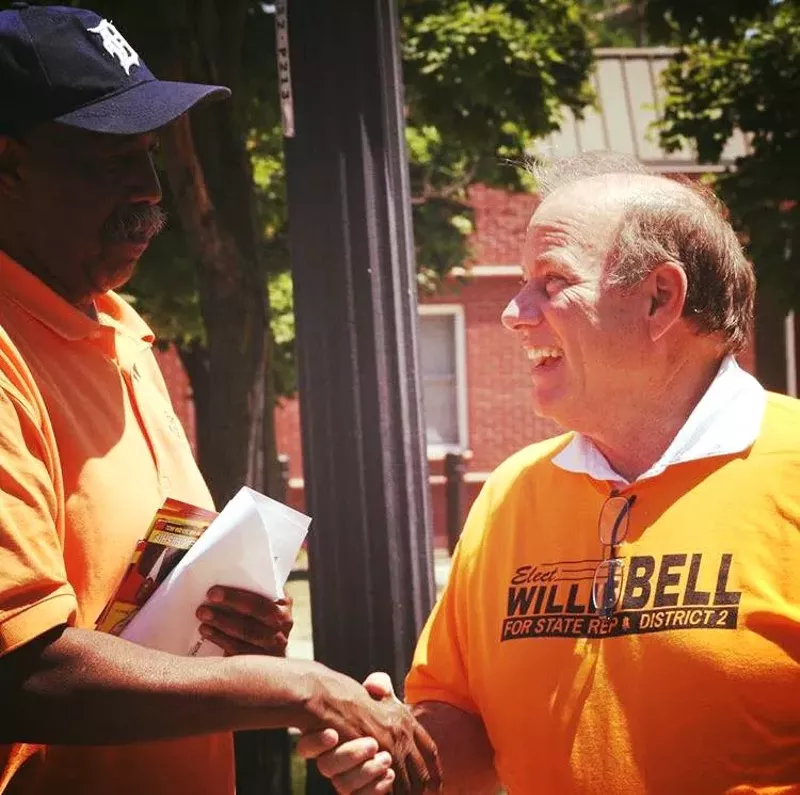 Burton also said Duggan's office has given commissioners tickets to Tigers' and Lions' games — a conflict of interest in many cities.
"The mayor has a lot of influence over the commission," Burton said. "Our job is to look out for citizens, not the mayor."

Stay on top of Detroit news and views. Sign up for our weekly issue newsletter delivered each Wednesday.