<Cue that Katy Perry song>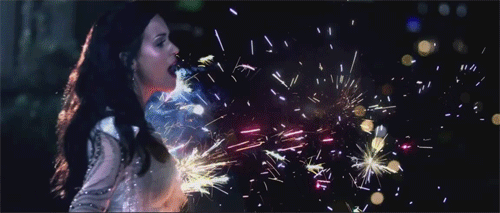 On second thought, maybe not. But you should cue up your celebratory spirt for tonight's display of fire, lights, and overall awesomeness. Since large gatherings of people are essentially a setup for you later wondering why you do things where there are large groups of people, here's five knowledge nuggets to make tonight's patriotic party a little less terrible.
1. The show is scheduled to begin at 9:48pm. So...10:15. Just tell yourself it starts at 10:20 so you'll be excited when the begin.
2. Meter parking is FREE! Yup, you heard that right. Starting at 5 p.m. you can park at the meters for the frizzle. Important: that doesn't mean you can just park wherever the hell you want. Pay attention to the signs and don't be dumb, otherwise, you still might get a ticket (or towed and that sucks so hard). Here's
a handy way to find other spots
that'll cost you around $10 too.
3. You can set up your viewing zone in a number of places. Best bests are Belle Isle, Hart Plaza, Mt. Elliott Park, and Owens Park.
Don't try and set up shop before 2p.m. though, that's not allowed!
Riverside Park will be closed.
Don't bring booze. Don't bring your pets. Kids are fine. Weapons are not. More info
here
.
4. Streets will be closed downtown, obviously. If you're not embarking on the magical journey of sky explosions, you should probably steer clear. For all the details on where to avoid, check
here
.
5. Don't be a dick. You just gotta ignite the light and let it shine. Just own the night like the 4th of July.
And if you can't make it downtown,
here's a ton of other fireworks shows
coming up.