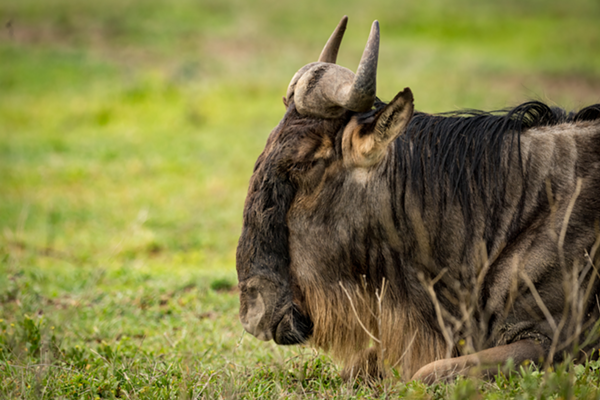 The wildebeest, a member of the antelope species also known as a gnu (pronounced "new"), has in recent years seen its name co-opted to denote a broad range of things — from an
unattractive woman
to a
bad bitch
. To be honest, some among our staff had actually forgotten a wildebeest was an actual animal (OK, it was just me), but with help from the Detroit Zoo, the wildebeests appear poised to take it back.
The zoo recently welcomed two young eastern white-bearded wildebeests, Lenny and Jeffrey, who as of today can be found hanging out with the zebras in the zoo's African Grasslands habitat. It's the first time in nearly 80 years that the zoo has had wildebeests among its collection of animals.
According to Detroit Zoological Society chief life sciences officer Scott Carter, wildebeests are "not a threatened species but are an iconic and ecologically important part of their African Savannah ecosystems."
Eastern white-bearded wildebeests are known for their white beard, silvery-blue coat, long tail, and cow-like horns. Males can weigh up to 640 pounds and females up to 575 pounds.
Here's a video of the big guys running around their natural habitat:
The wildebeests are making their debut at the zoo in time for tonight's safari-themed sunset gala and fundraiser. More information on the event is available
here
.
Stay on top of Detroit news and views. Sign up for our weekly issue newsletter delivered each Wednesday.