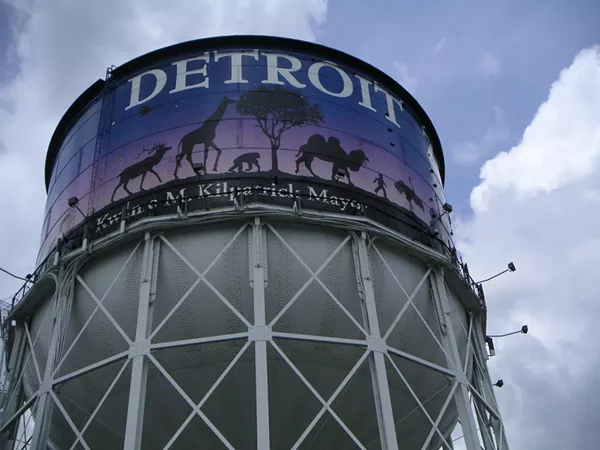 Detroit Zoological Society and Macomb County leaders unveiled plans Tuesday
morning to build
a $10 million Great Lakes Nature Center on the Macomb County lake shore.
The building will be the biggest nature center in the Great Lakes region, and the facility, which could one day be considered a "national jewel," will focus on conservation efforts for endangered species like lake sturgeon and paddle fish. Exhibits for native amphibians, turtles, small mammals, shorebirds, and other creatures are also planned.

The announcement comes one day after news broke that Trump plans to cut funding for Great Lakes conservation efforts by as much as 90 percent, a move that will likely get bipartisan rejection.

But, officials are hoping that, unlike Trump's proposal, the nature center will generate excitement about economic development in Macomb County.
"We're thrilled to announce this," Detroit Zoological Society Ron Kagan said during a Tuesday morning press conference. "We're hoping this will generate interest, especially in people who want to invest in Macomb County."
The 200,000 square feet facility will be built on the shore of Lake St. Clair and once complete, it will offer birding, astronomy, and citizen science options. It will be funded through a combination
of philanthropic and private investments.
"It's a great opportunity to get people connected in the Great Lakes," Macomb County Executive Mark Hackel said during the conference.
The society expects the center will attract between 150,000 and 200,000 visitors a year.
Some of those visitors will be elementary students, as the center will feature an educational component with hopes of teaching visitors about conservation, animal welfare, environmental protection, and the economic importance of the Great Lakes.
While the hope is the center is built in two years, they've yet to identify a planner or specific location of where to build the facility.


Jack Nissen is an editorial intern at Metro Times and a masters student of environmental journalism at Michigan State University.