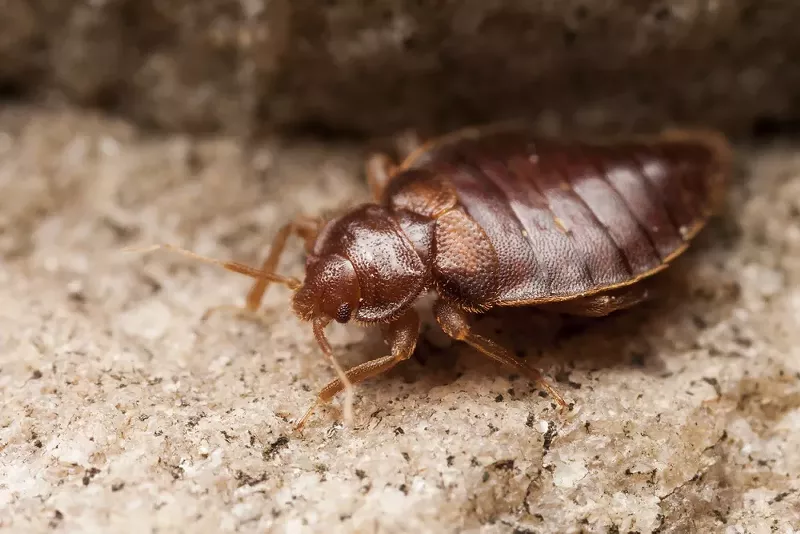 This is one top ten list we don't want to be on.
According to data collected by professional bug butchers Orkin, Detroit is No. 7 on a list of the most bed bug-infested cities in America.
Orkin toiled through their records of residential and commercial bed bug treatments performed in metro areas around the U.S. and thus this horrifying top 50 list emerged with Detroit sliding into the top 10.
The top 50 cities include other Midwestern locales including Chicago, Cincinnati, and Columbus, Ohio. Flint also made its debut to the top 50, rolling in at No. 38.
According to Orkin beg bugs are parasitic insects that "actually feed on blood from humans and warm-blooded animals to survive." They're flat, circular, reddish-brown, and quite small, which makes them hard to find.
The little fuckers are also easy to pick up from the gym, hotels, grocery stores, and even your office. They'll hitch a ride on your bag, your clothes, or even on your flesh.
They're also pretty much impossible to get rid of on your own. Of course, Orkin will come to your house and perform a sweeping bed bug genocide.